Driving in snowy conditions is the most avoidable part for drivers worldwide, as many manufacturers do not design trucks according to snowy conditions. The incapability of trucks becomes annoying for truck drivers who transport loads or cargo through less accessible areas.
The snow and ice weather is the most frightening for people living in areas like the northern hemisphere. For traveling in these areas, one needs the best truck for snow with high ground clearance and maximum performance.
What are the features to distinguish the best truck for snow?
Many truck companies offer the best truck for ice and snow which are capable of handling any amount of snow. These trucks work efficiently where no pickup truck can go. When looking for the best pickup for snow and ice, you should choose the model with a track record on difficult off-road conditions. There are the following factors that help you to select the best truck for snow and ice.
Four Wheels vs. All Wheel Drive
Four wheels drive or 4WD is a system where the engine powers all the wheels evenly. This type of system is best for heavy-duty hauling and other activities. AWD is a system in which all the wheels don't get traction independently of each other. This type of system is mostly present in cars and SUVs. Four-wheel drive can help you cruise through deep snow, usually found in trucks.
Ground Clearance
High ground clearance your vehicle has, more easily it can get rid of deep snow. Larger tires help a lot in these situations, and for more ground clearance, you can install leveling and lift kits.
Snow Tires
Snow tires enhance traction, braking, and concerns in all cold weather driving situations. In addition, winter tires provide better traction on a road surface, which can be snow-covered, icy, dry, or even dry.
The longer body and even weight distribution
The truck for hauling should have a longer body and even weight distribution throughout the truck body. It provides superior traction in snowy and icy conditions. You should have to take into account the even weight distribution before selecting any truck for cold weather.
These factors help you to decide which truck is best according to your requirements. The best trucks for snow and ice that are the snow horses of the north and unstoppable in snowy conditions are listed here.
1. Jeep Gladiator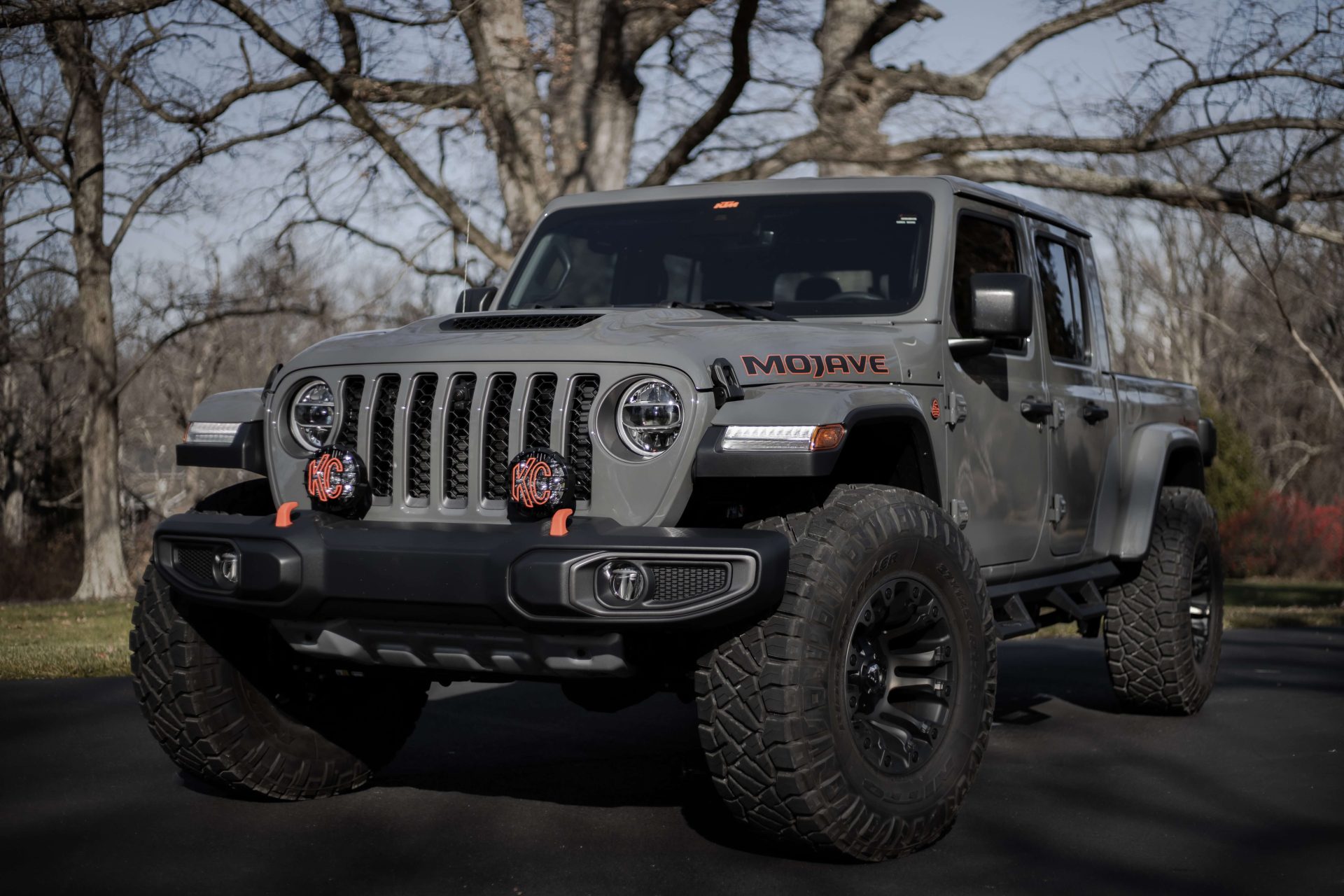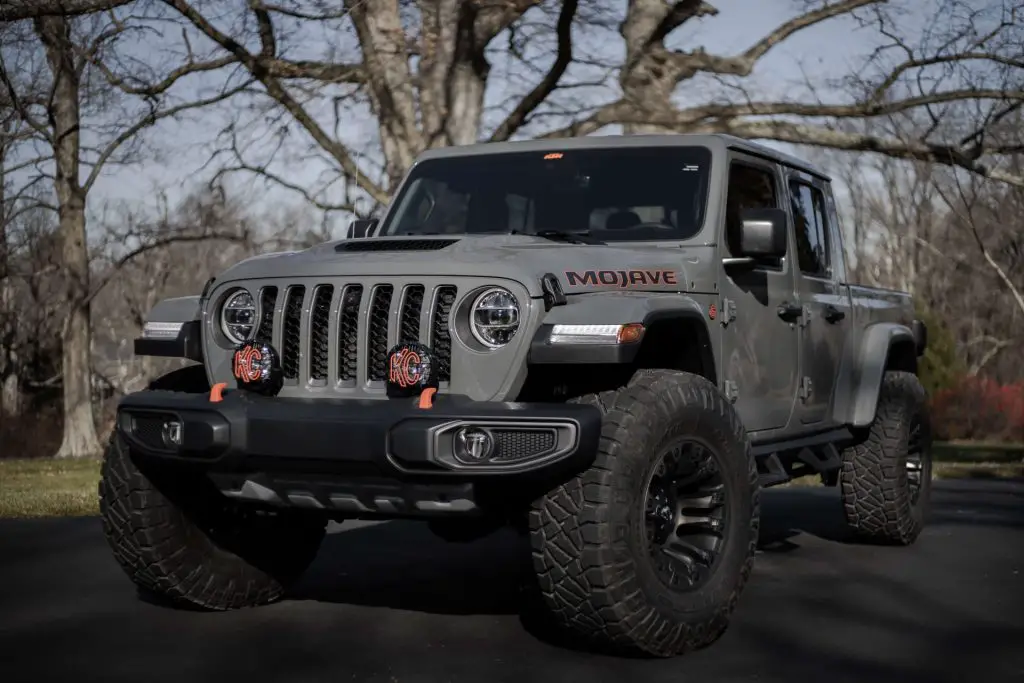 Jeep gladiator is the best truck for winter due to its powerful engine, which can handle difficult snowy land conditions. Its high ground clearance and four-wheel drive prevent it from getting stuck into deep snow. In addition, the tires of Gladiator are snow rated and work well in moderate to heavy snow.
Moreover, a snow plow can be attached on the front of the Jeep, which works in snowy conditions. The spacious cab of Gladiator provides enough room for passengers and cargo.
2. Ford Ranger Wildtrak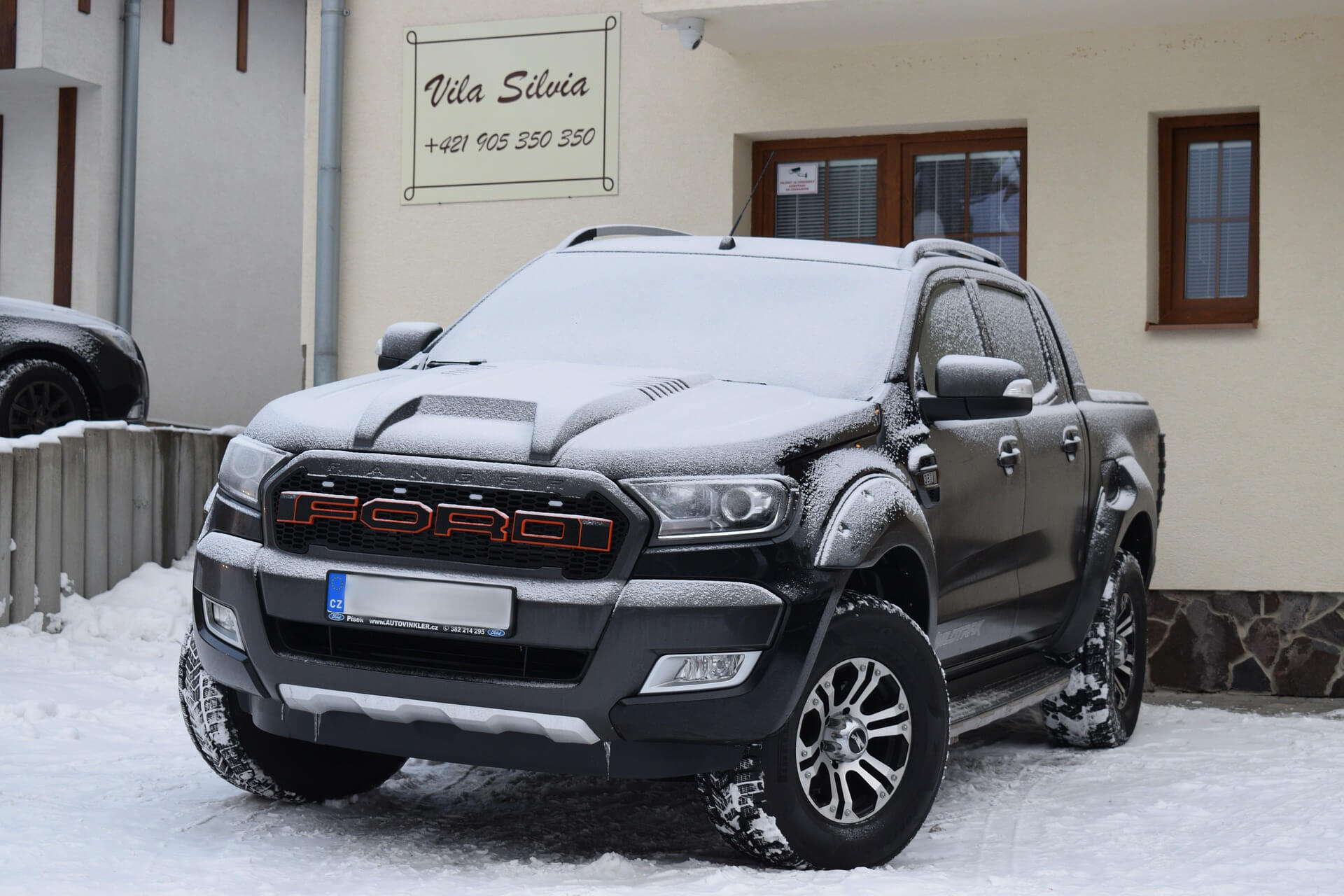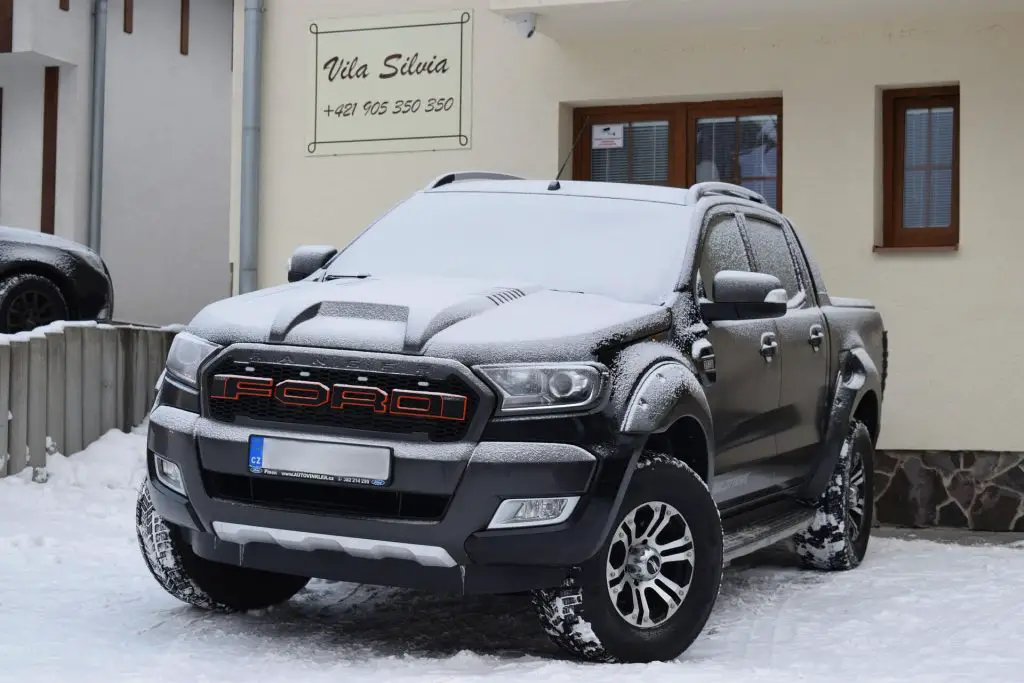 Ford Ranger Wildtrak features 44 drives and has a powerful engine that enhances winter drive performance. It has 210.5 horsepower and 368.5 LB.ft torque, providing more snow traction.
This truck has high ground clearance, which helps it to navigate over obstacles and snow. Additionally, ford is equipped with features that make it ideal for driving in harsh conditions.
3. Nissan Titan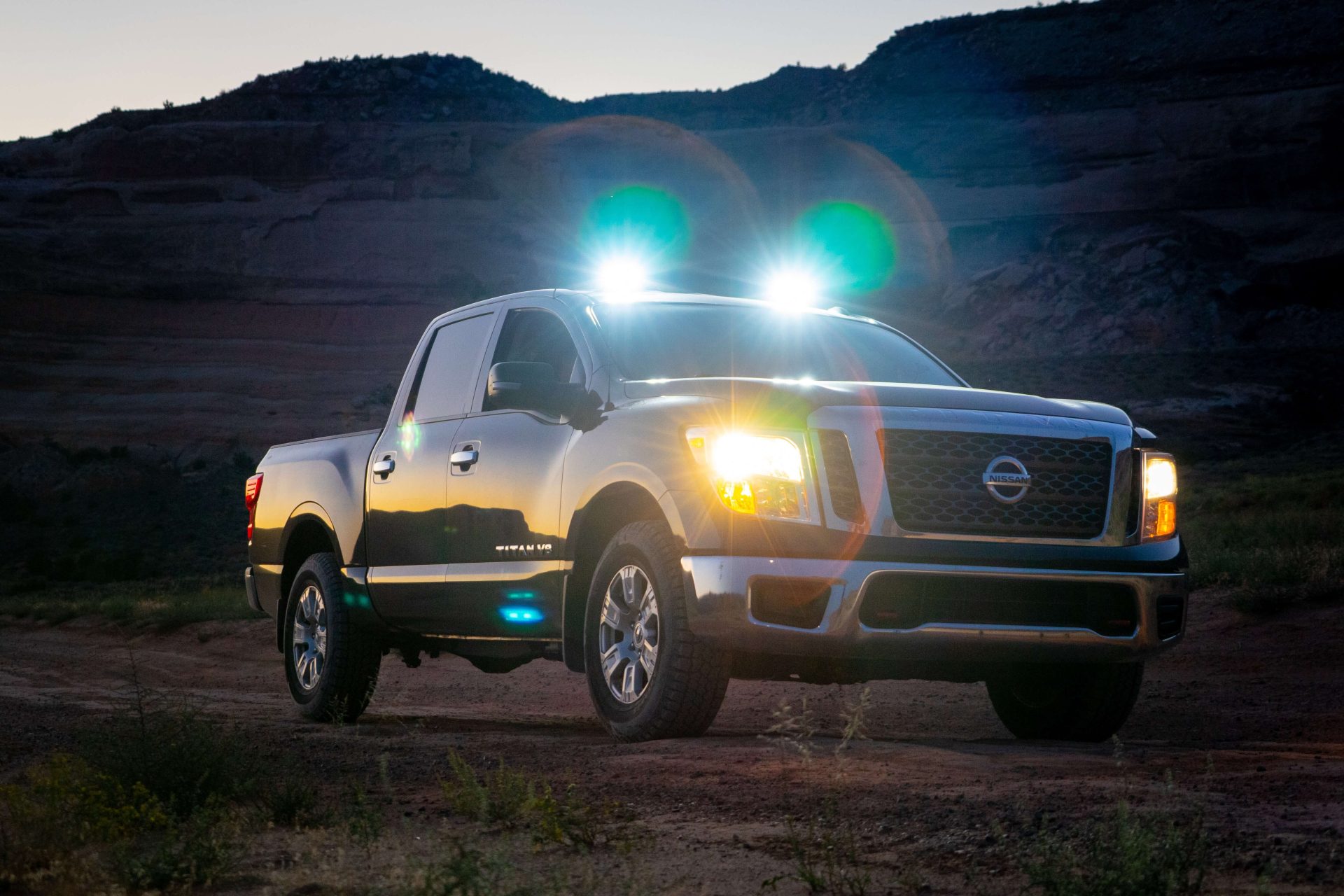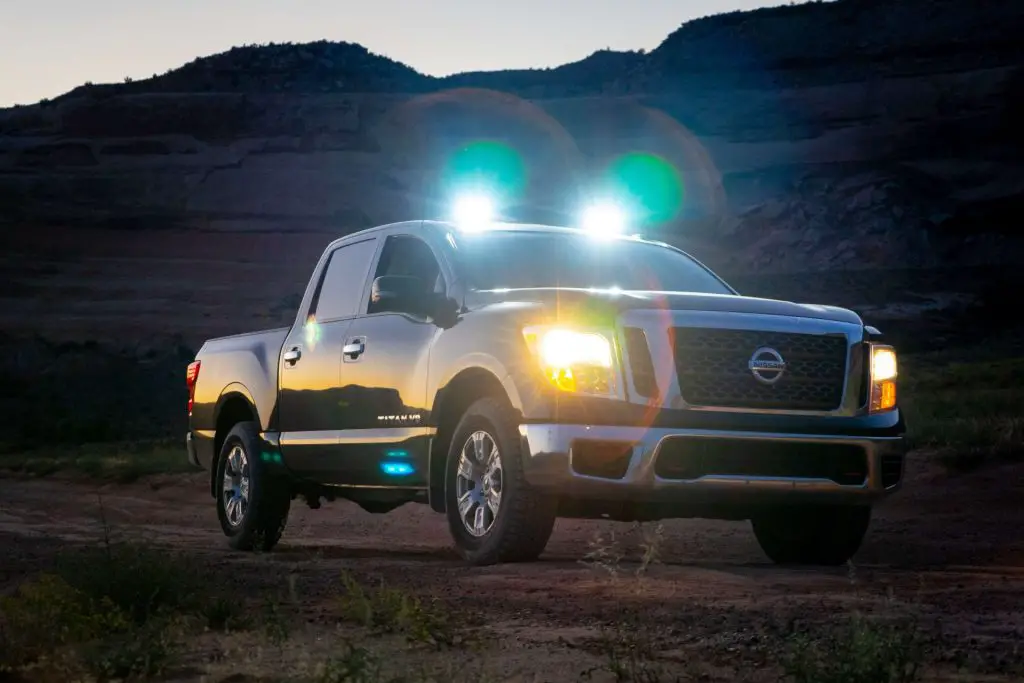 Nissan Titan is a full-sized truck and an excellent choice for driving in snow and ice. It has a turbocharged V8 engine that produces 400 horsepower, which provides extra stability in icy conditions. The four-wheel drive system and large tires provide excellent traction on slippery roads.
Also Read: 12 Best Car wash Soap for black Cars
4. Honda Ridgeline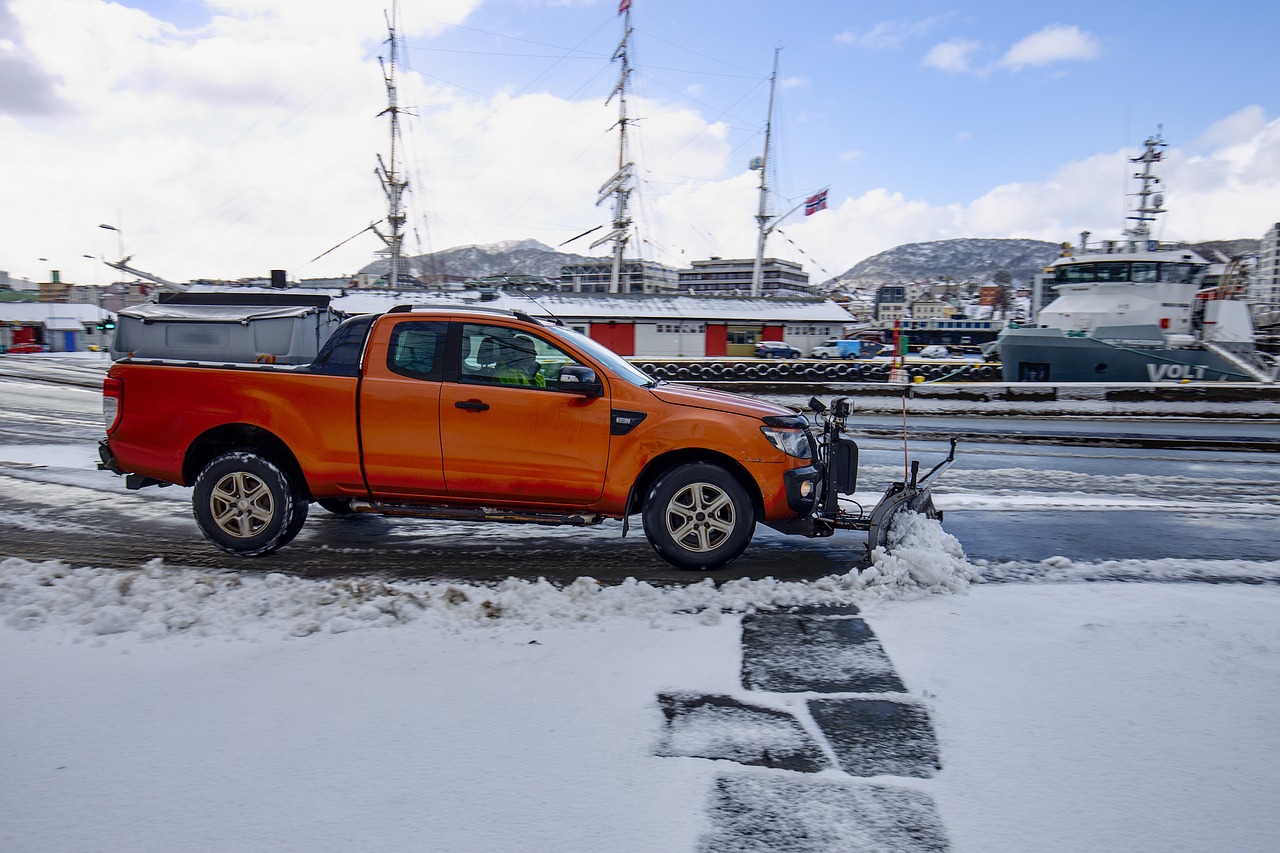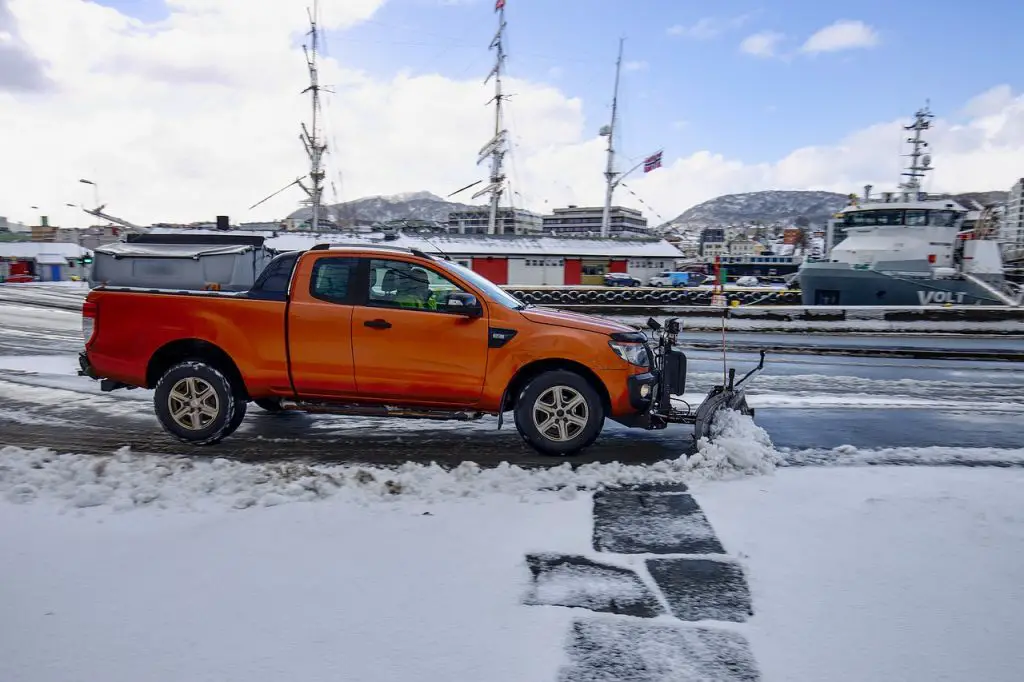 Honda Ridgeline has many features that make it suitable for icy and snowy conditions. The truck has high ground clearance and a particular snow setting that prevents skidding and slipping over snow banks and icy roads. In addition, the 280-horsepower V6 engine provides power to plow through deep snow drifts.
5. Chevrolet Colorado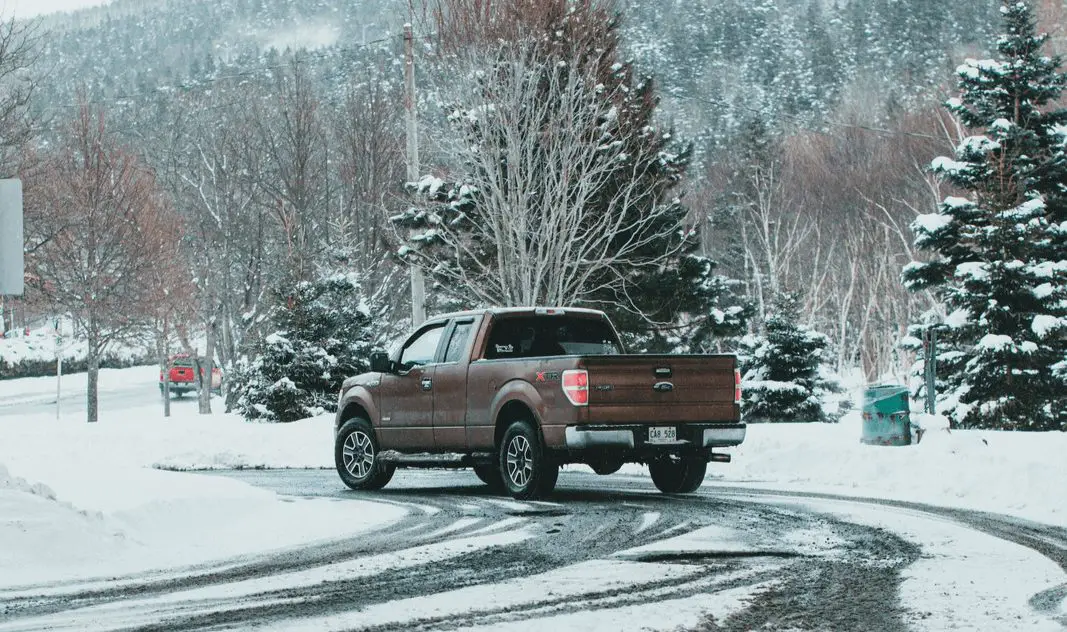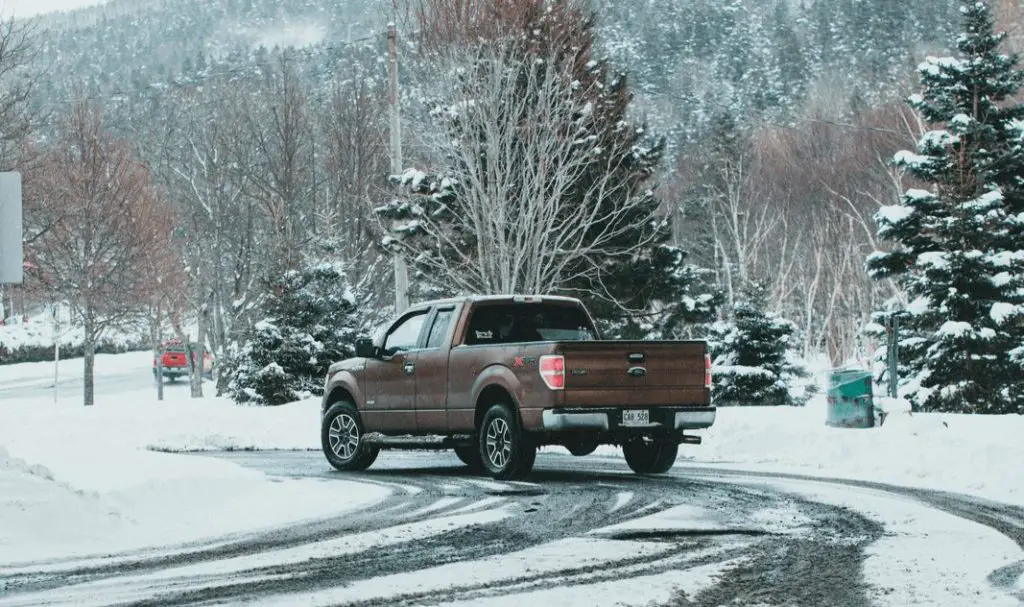 Chevrolet Colorado has an all-speed traction control system specially engineered to provide extra stability in snowy and icy conditions. It is designed for high performance and provides grip from rock crawling to desert running.
6. Toyota Tundra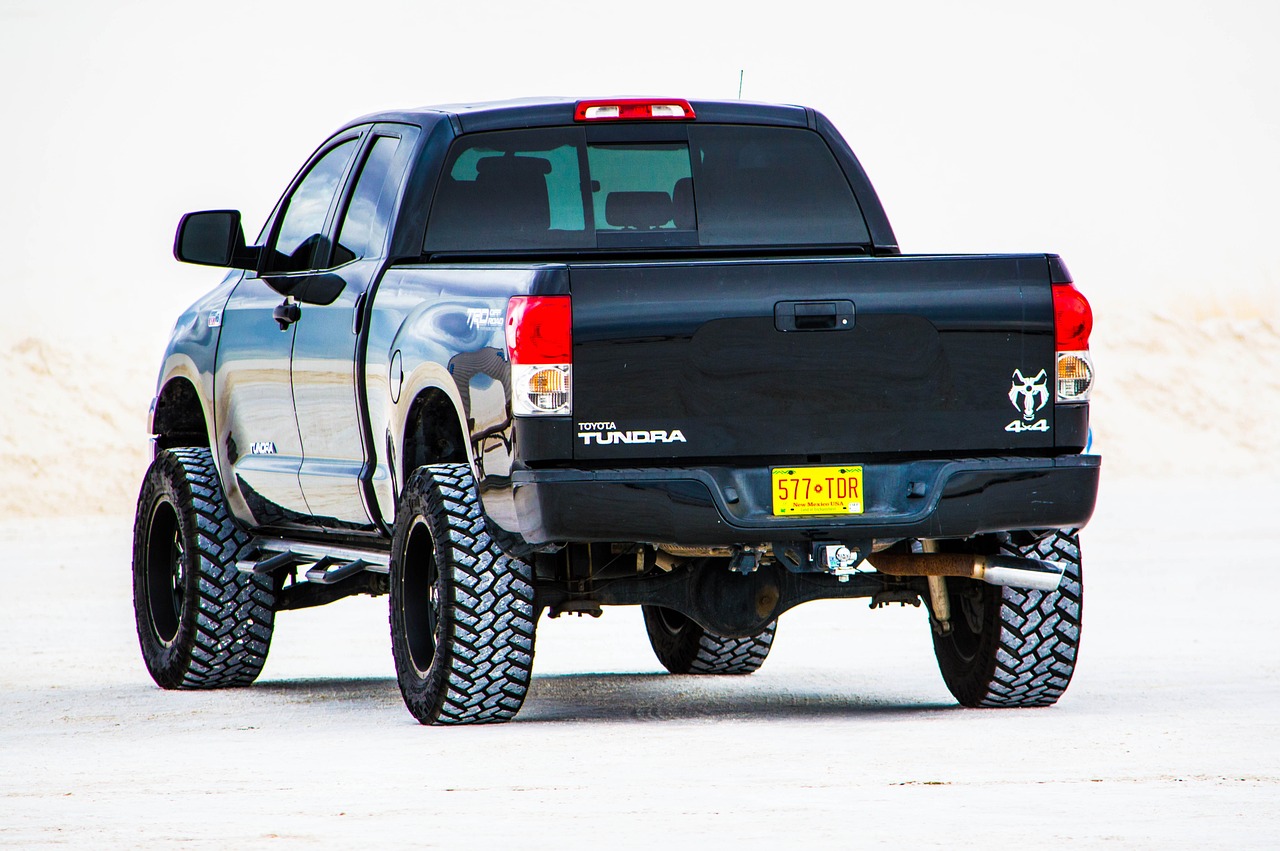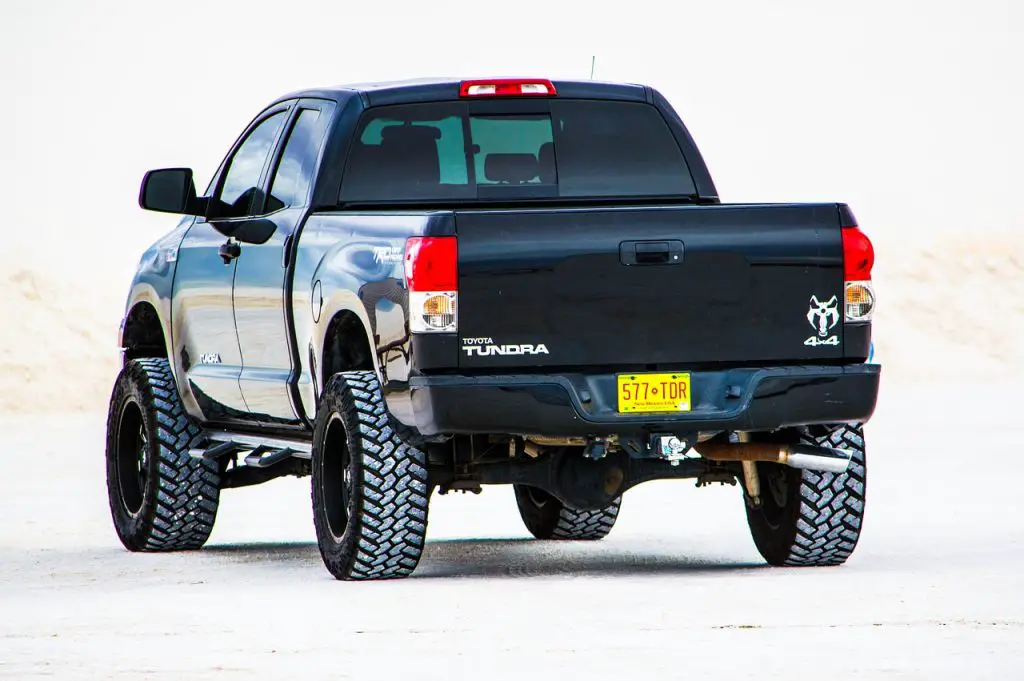 Toyota Tundra is also the best truck for snow and ice. It can easily deal with skid surfaces in a variety of ways. The standard automatic skid differential is part of its traction control system, which provides grip on icy surfaces. In addition, the Toyota tundra comes with several safety technologies such as standard emergency braking, adaptive cruise control, and lane departure warning.
7. Toyota Tacoma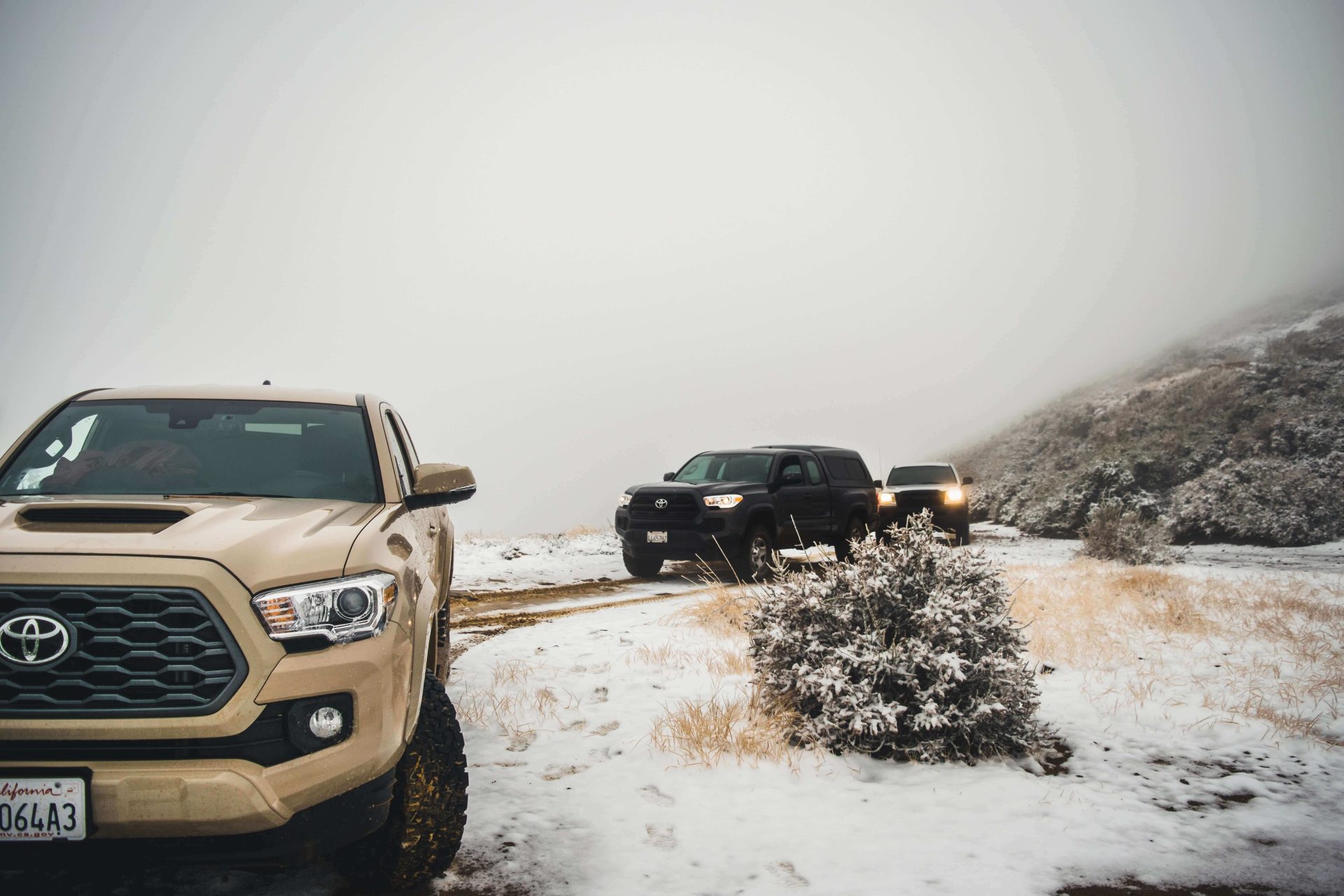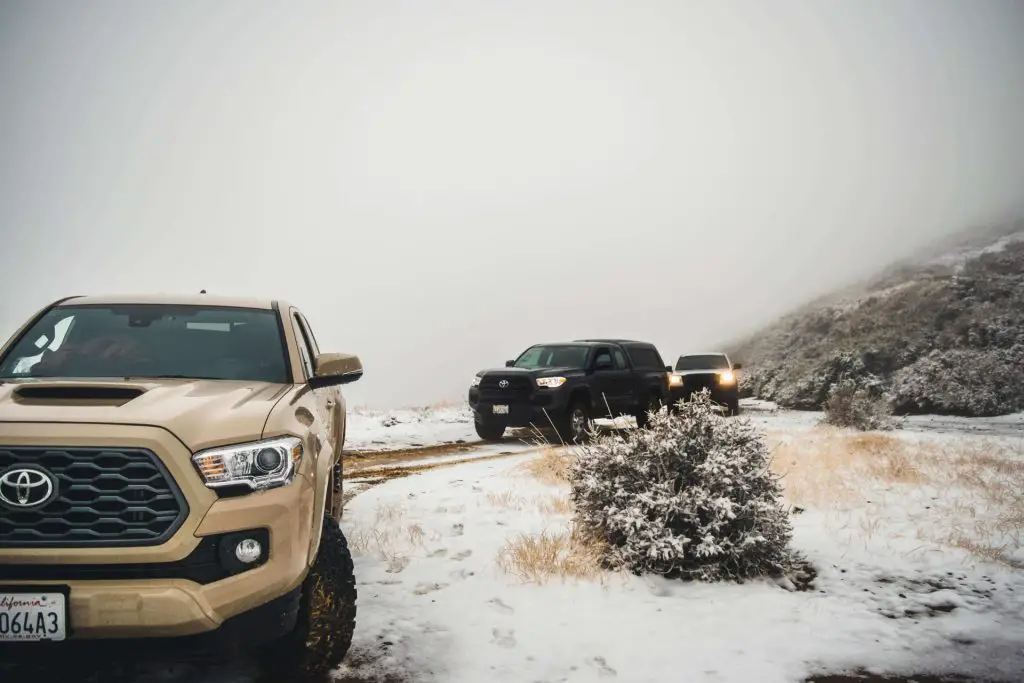 Toyota Tacoma has a midsize pickup and one of the most popular pickups due to its high-level performance. The Tacoma is equipped with a standard automatic skid differential, heated front seats, and even LED far lights for cutting through blizzard conditions. In addition, the truck has the high ground clearance and large tires to handle deep snow.
8. Dodge RAM 1500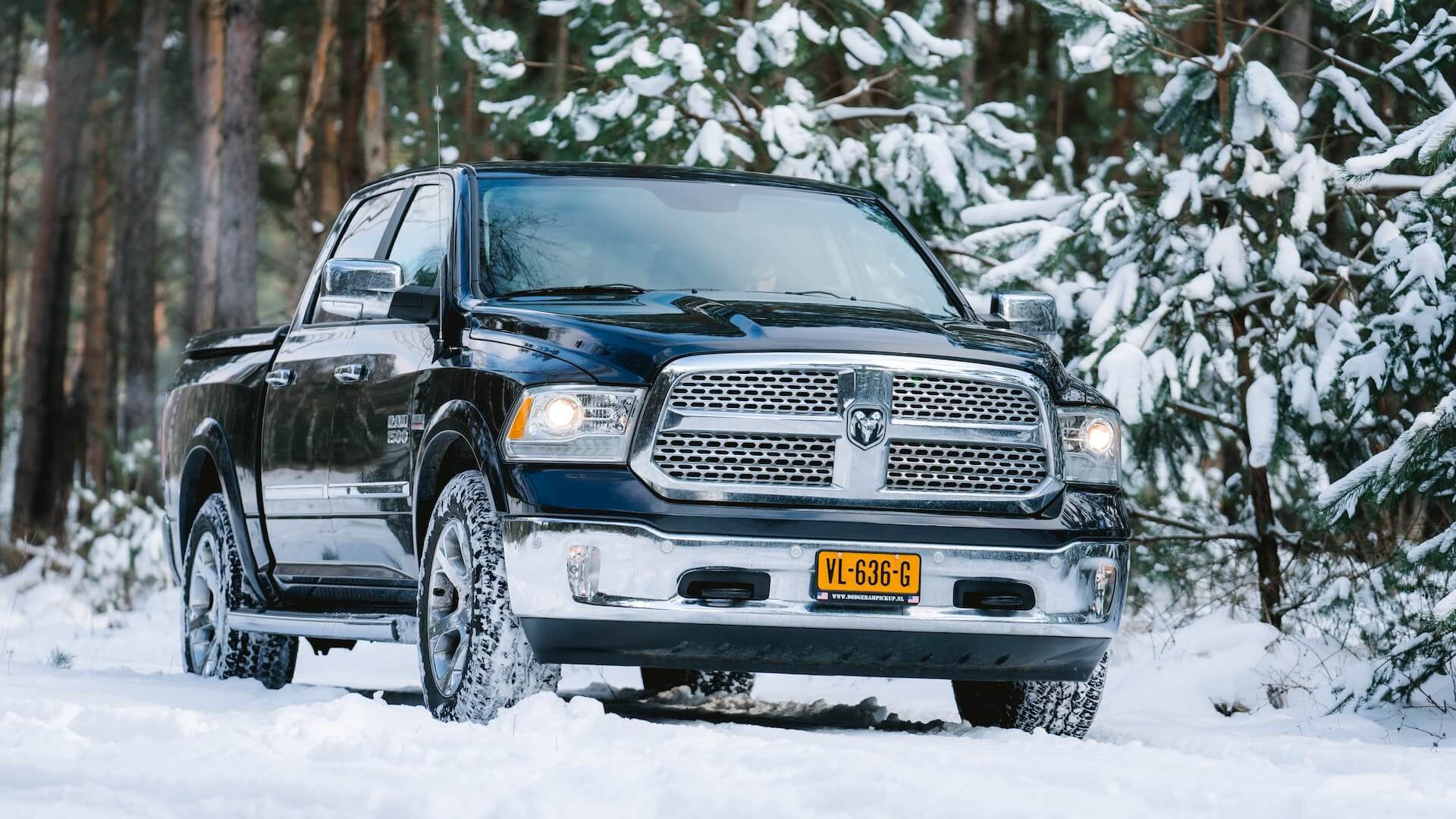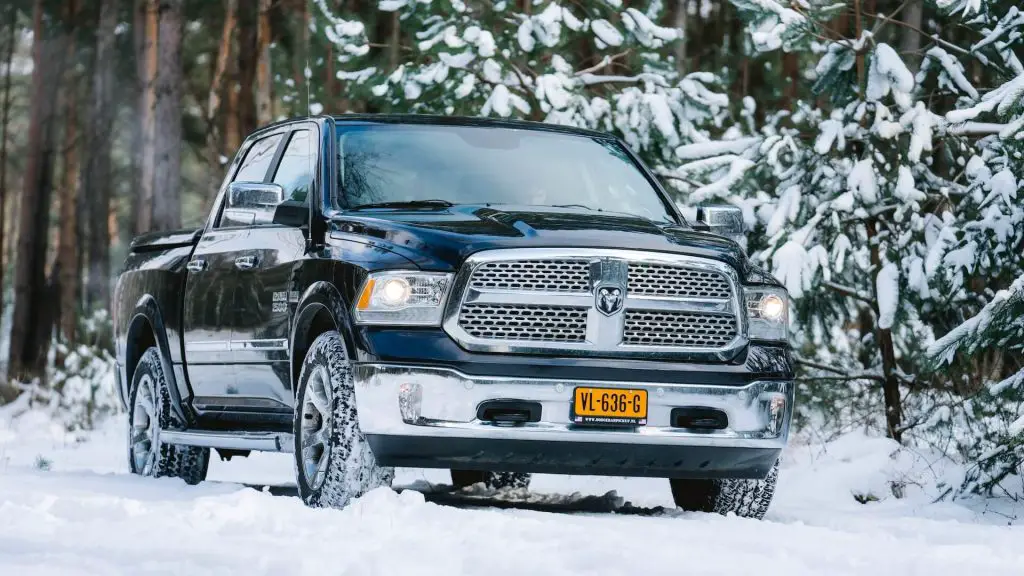 Ram 1500 is the best pickup for snow and comes with 33 inches of tires and a 1-inch factory lift kit with 10.3 inches of altitude that provides maximum ground clearance. It has four-wheel drive and a standard automatic rear differential to keep it stable in harsh weather conditions.
9. GMC Sierra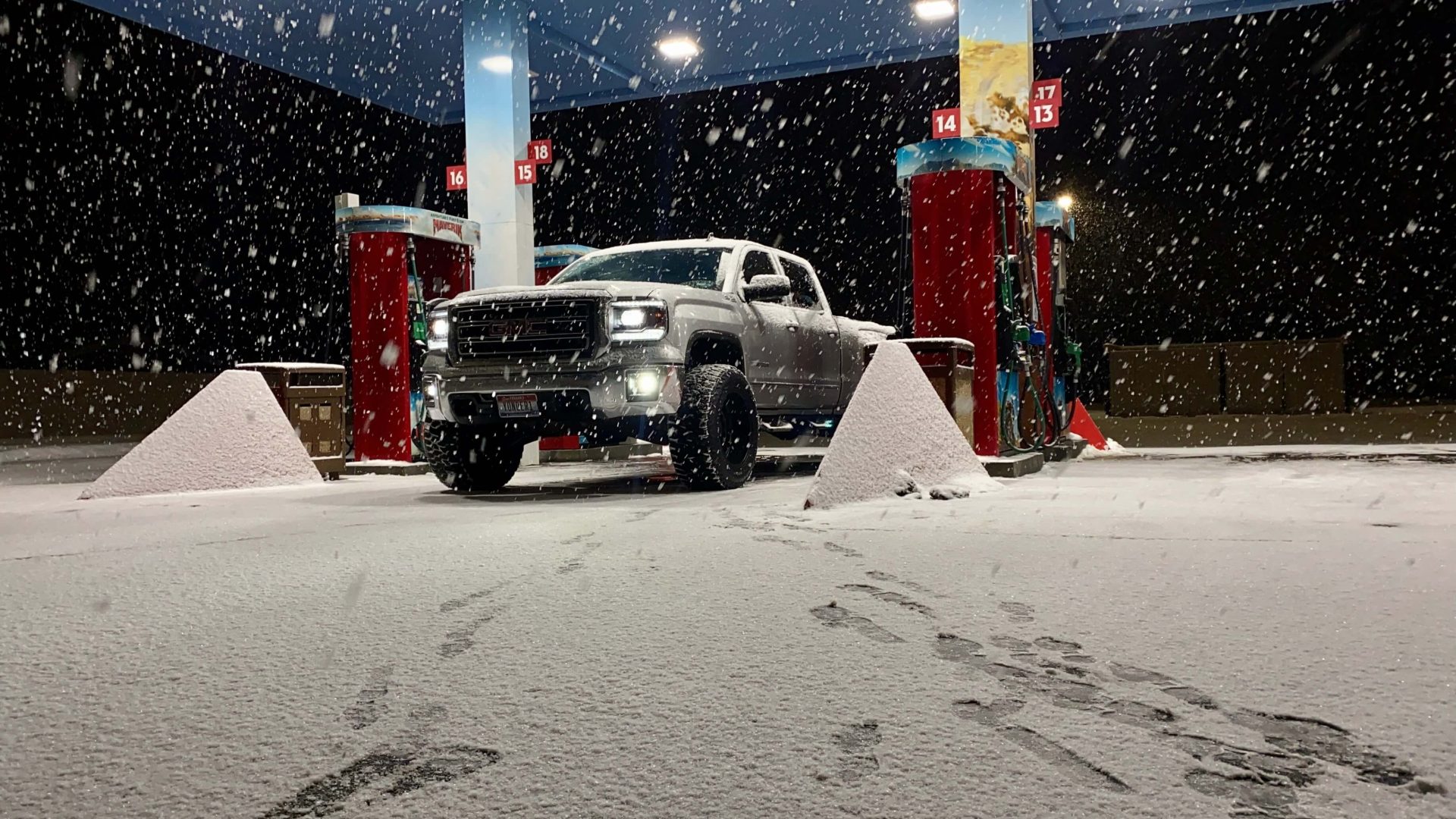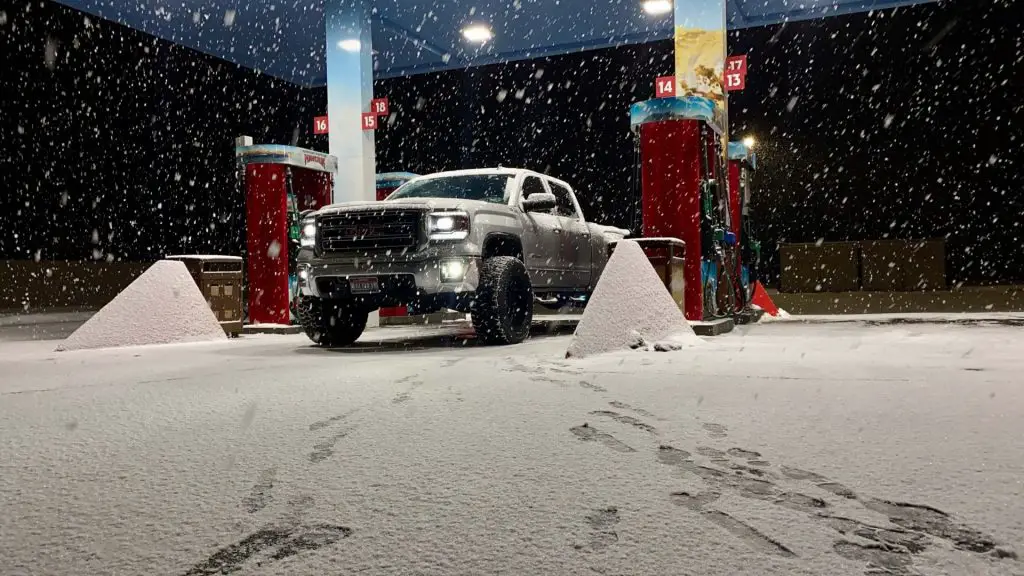 GMC Sierra is the most demanding model for off-road services like the listed best trucks. The four-wheel drive provides excellent traction in wet and dry conditions. The other features that make it an ideal choice are heated seats, heated side mirrors, and a remote start.
10. GMC Canyon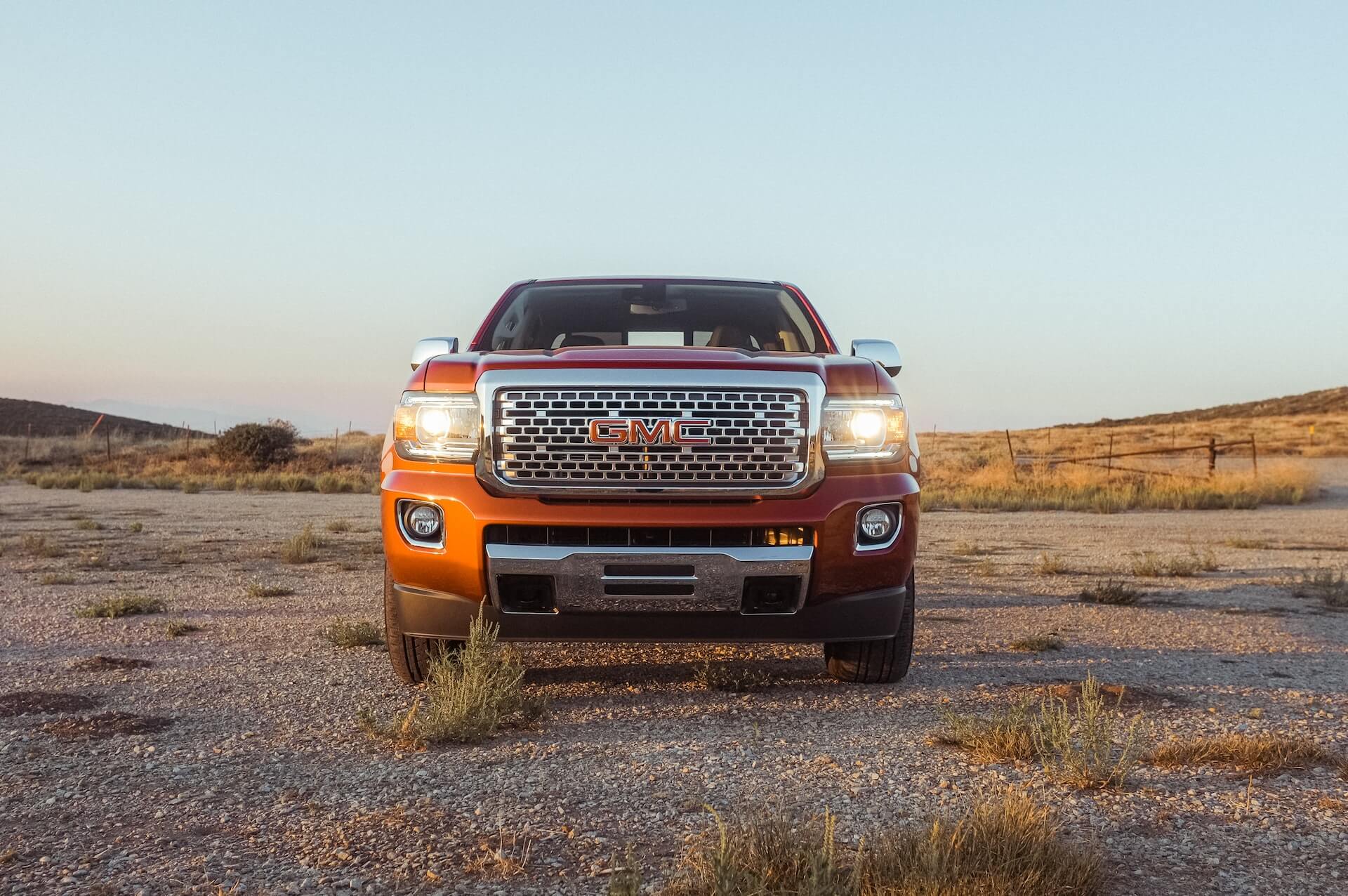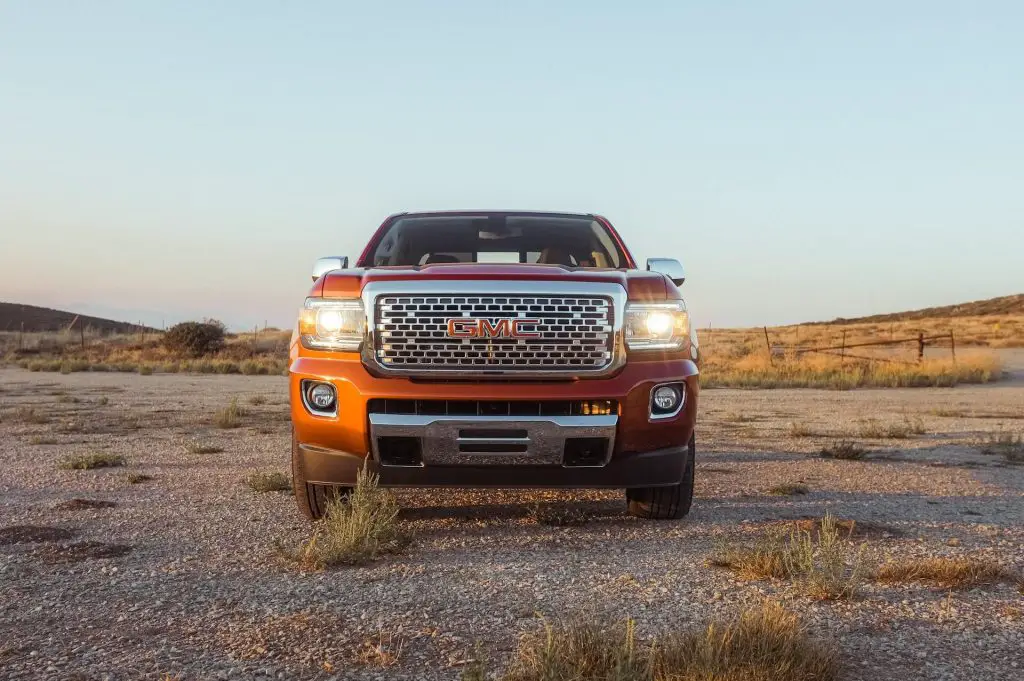 The midsize GMC Canyon is one of the best trucks for snow due to its powerful engine which can easily handle tough conditions. It is equipped with advanced safety features that work great in harsh conditions.
Tips for driving in Snow
Use correct tires
Using the right type of tires is important while driving in snow and ice. Winter tires are good enough to drive over snow but are inefficient and can easily roll over snow.
Drive Slowly
Lessen the truck speed while driving on snow and ice because high speed can lead to skidding and slipping of tires. Moreover, handling the truck over snow at high speed becomes more difficult.
Use of brake
Plan before braking on the snow as sharp braking can cause skidding, which can be hazardous.
Conclusion
Before purchasing any snow truck, you should know the basic features required for driving on snow and ice. The best truck for snow and ice should be fully equipped with advanced safety technologies, large tires, lift kit for enhancing ground clearance to easily handle the deep snow without skidding and slipping.