Many people prefer trucks to cars and SUVs because trucks are beneficial in daily tasks like moving heavy stuff around, covering long distances, and tackling difficult roads. Trucks are known as family vehicles because they are smoother to drive than cars. On the other hand, some people consider trucks are boring, but there are many mods available in the market to make your truck look more stylish, aggressive and mods to make your truck more functional. These mods give better looks to your truck than a car. Mods like increasing power, increasing bed length inserting bigger tires, and protecting the truck body enhance your truck performance and make it more useful. Many people search for the best modification for their truck that does not affect the performance and quality of trucks; that's why I am writing this comprehensive article to give them a brief guide. As a truck owner, I researched in-depth and interviewed many pickup truck owners to write this guide.
These are some top listed Cheap Truck Mods for pickup trucks.
Popular modifications include floor mats, seat covers, roof rack, sides bars, bed storage box, truck bed tents, fog lights, bigger wheels, trailer hitches, trailer brake controller, cargo loading ramp, tie hooks, Tonneau covers, All weather in liners.
Lift kit :
The lift kit is an important truck upgrade, especially when driving off-road, snowy roads, and muddy roads. Sometimes, the extreme tracks cause damage to your truck suspension and other lower parts of the truck. A lift kit increase your truck height which gives you better handling and easy drive on extreme roads and saves your truck from damage.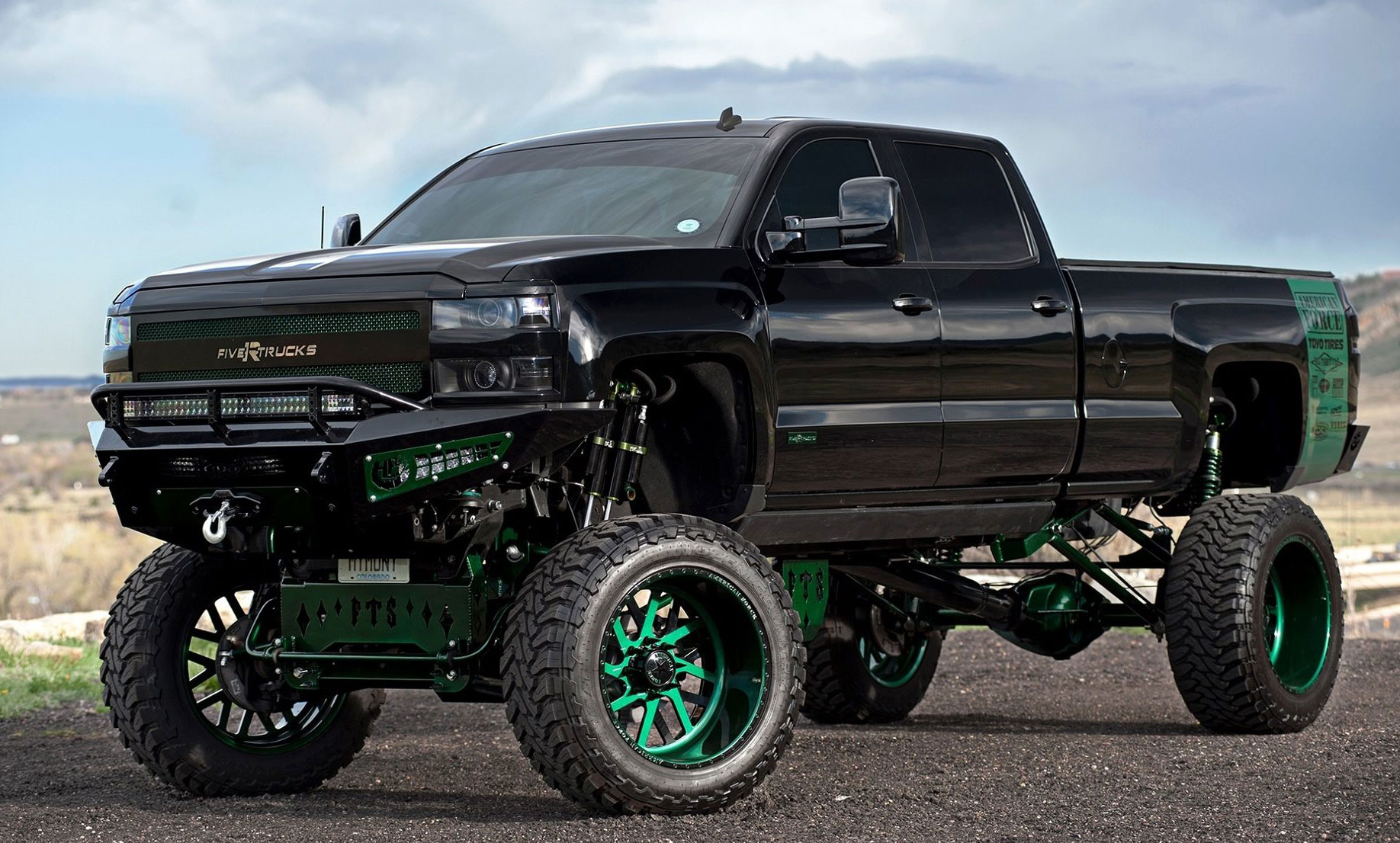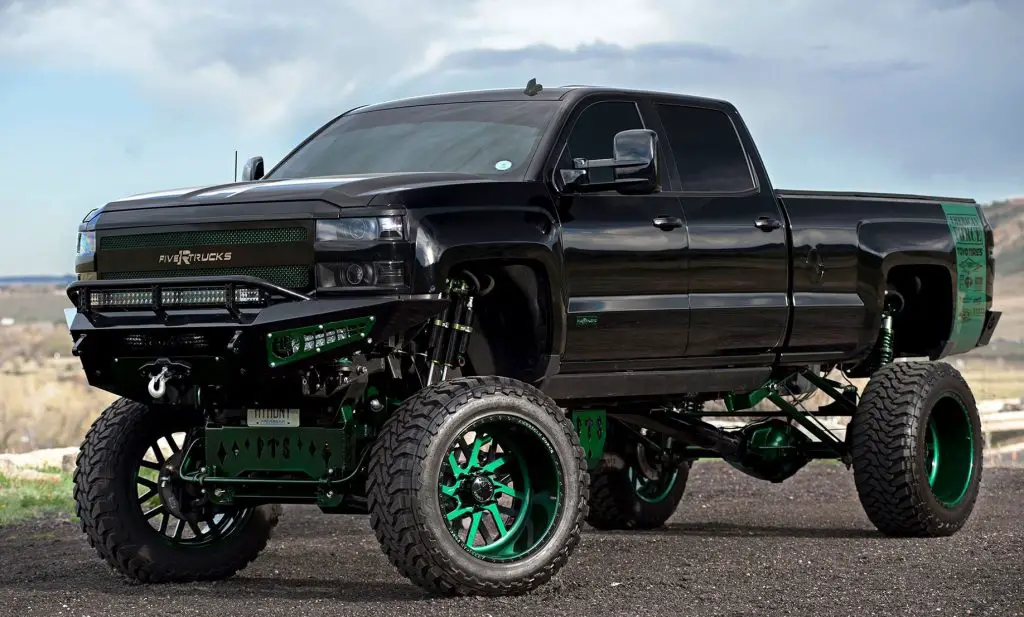 A lift kit does not affect your vehicle suspension; it allows more space between the body and tires by increasing the number of spacers.
Caution:
Please make sure professional installation for a lift kit. If a lift kit does not install correctly, it may cause damage to your truck suspension and other parts.
Led Lightbars :
Lights are the essential part of your truck. Unfortunately, most highways and off-road tracks don't have any lighting around, so it makes your journey difficult at night. Therefore, it's very wise to install an add-on light in your truck. It's the best modification for those who primarily drive their truck at night.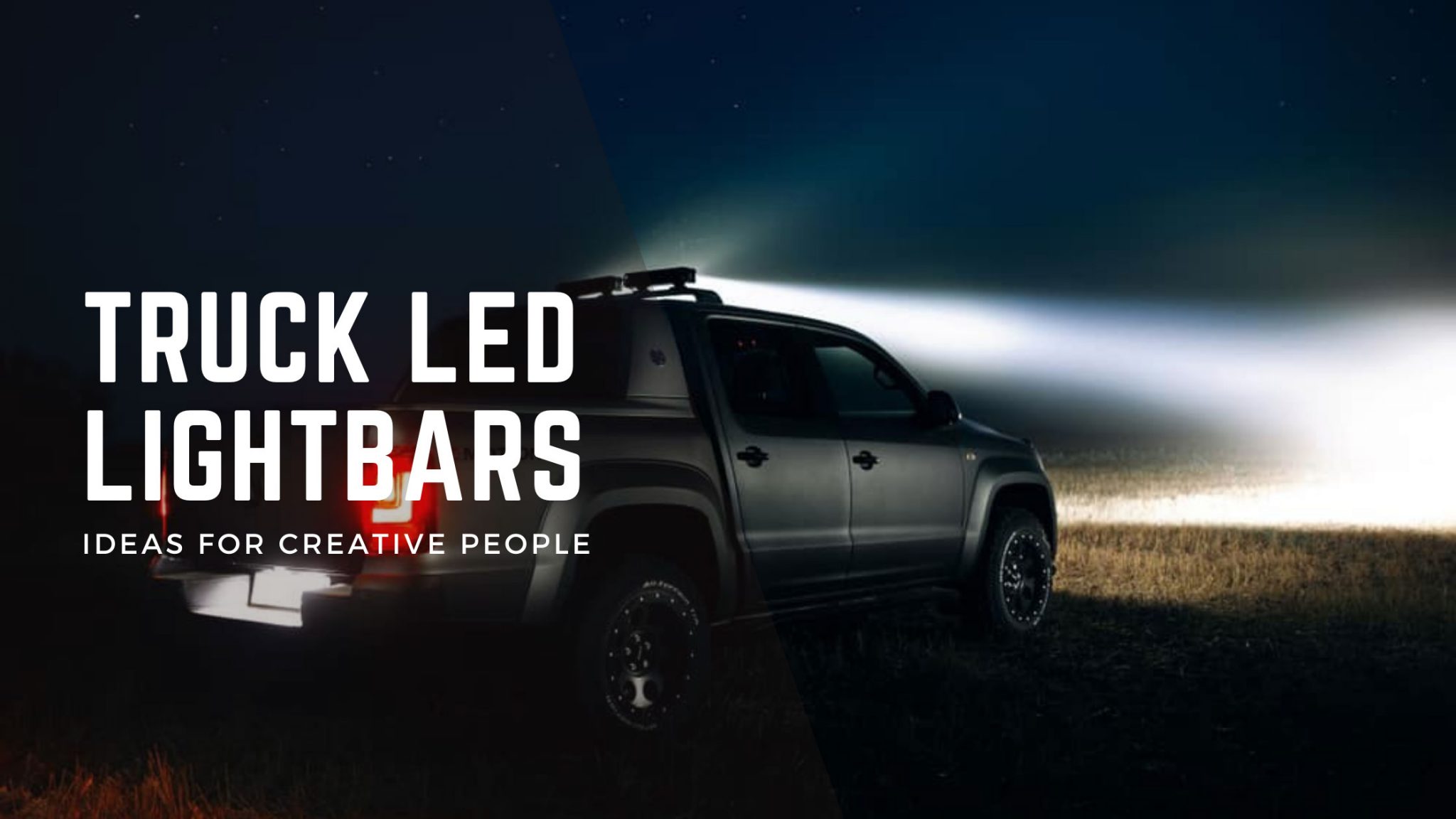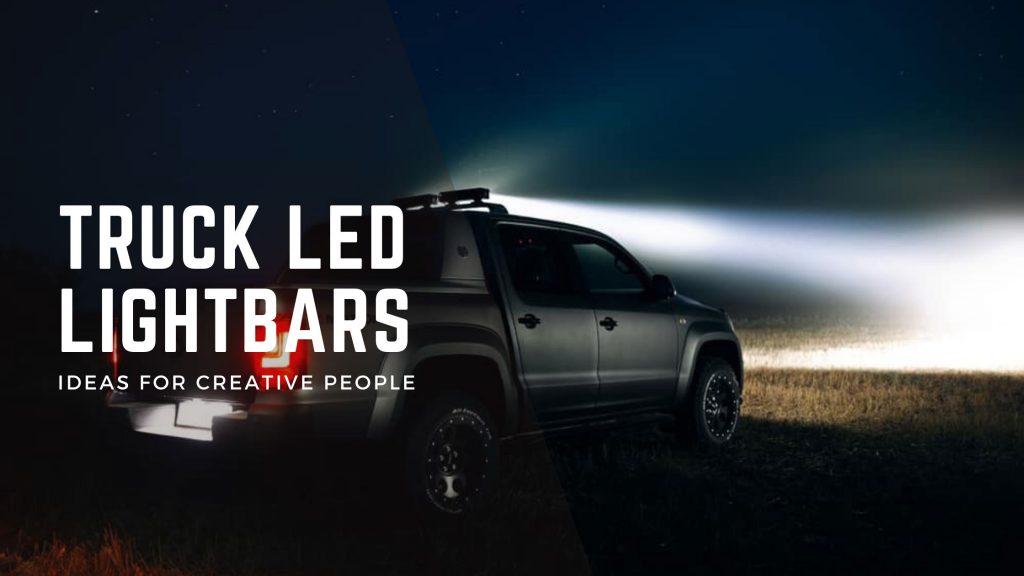 This modification is beneficial for foggy seasons and bad weather. While stock trucks don't have any additional light, there are many different lights available in the market, which make your truck more valuable and functional. Moreover, many stylish lights are available, which also enhance the look of your truck, but you can find them a little bit costly.
These lights have lightweight and work on 12-volt energy best for trucks and SUV's.
Installation:
Installation of add-on lights needs electrical information. You can do this if you have proper knowledge about vehicle electrical systems; otherwise, leave it on a professional.
Bigger wheels/tires :
Bigger wheels not only enhance the looks of your pickup truck but also improve your truck performance on off-road trails and extreme roads. Big wheels/tires also enhance your vehicle's height, so it improves your driving experience as everything can be sighted easily from height, and fewer chances of collision.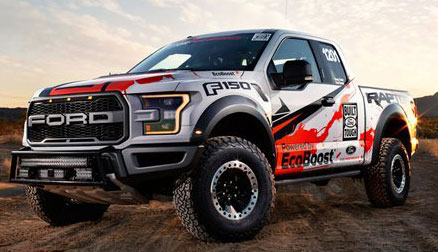 You can easily tackle rough, slippery, and ice roads without any trouble, while on the other hand, bigger tires give your truck more powerful and aggressive looks. Therefore, if you are an off-road driver or want to make your vehicle look more stylish, installing bigger wheels/tires in your vehicle is wise.
Professional installation:
Bigger wheels/tires installation is not easy, and it always requires a professional to adjust the height of your truck. So choose a professional car custom for installation.
Truck Step bars :
Truck bed step bars provide easy, safe, and quick access to your truck cargo bed, especially when you increase your truck's height. As a result, truck bed step bars make cargo loading easier.
APS iBoard Running Boards (Nerf Bars Step) is one of the best step bars for trucks and is highly recommended by many truck owners. These step bars are 6 inches wide and have 300 pounds weight capacity.
Cold air intake :
Cold air intake is the best mod to increase your truck power and enhance your truck performance. In addition, it protects your truck from when your truck is fully loaded with cargo and tackling off-road tracks.
Cold air intake carries cooler air (which has more oxygen) to the combustion chamber, which increases engine power and vehicle mileage.
Installation :
As it's a mechanical part, so it always wants a professional for installation.
Caution:
Please check reviews and quality before buying a cold air intake. Unfortunately, there are many low-quality air intakes available in the market, which reduce your engine efficiency and decrease the mileage of your truck.
Tonneau Covers:
As you know, pickup trucks are used for moving cargo and heavy stuff. Tonneau cover covers the top of your truck bed; therefore, it is essential for a truck because it protects your cargo from damage, weather effects, and thieves.
Qualities of best tonneau cover:
Tonneau should not affect the driving performance of your truck. A good tonneau cover should be easy to install and don't require any drilling and other expertise. It should be easy to use with a triple-fold or a Roll-up. A good tonneau cover should be heat resistant and waterproof, and it must have a lock to save your stuff from stealing.
Tyger Auto T3 Soft Tri-Fold Truck Bed Tonneau Cover is one of the best tonneau cover recommended by many truck owners. This cover is made of Vinyl, Aluminum, and Stainless Steel; its trifold functionality makes it easy to use. This cover is available for different truck models on amazon.
Self Installation
Most people prefer to install additional mods by themselves. For example, you want to install a tonneau cover in your truck, then select a soft one tonneau cover that does not require drilling and other expertise for installation. Otherwise, you can go to a car custom for installation.
Truck Bed Extender :
A truck bed extender is one of the most helpful modifications for your truck. There are many situations when you have to load more cargo in your truck bed. A truck bed extends your truck bed up to 3 feet, so you can quickly load lengthy cargo like ladders, small boards, etc.
Most people use a truck for their ability to handle a large amount of cargo. There are many situations when you have to extend your truck bed for lengthy stuff. This is the best mod for people who mostly go for outside sports activities like boating, cycling, fishing, surfing, etc. By extending their truck with a bed extender, they can easily fit their lengthy sports stuff like sports bikes, boats, surfing boards, snowboards, etc.
This is the best modification who those who primarily use their truck as a hauler. Many lightweights, easy-to-install bed extenders are available for every truck model, so you can easily choose the best one for your truck.
Installation :
You can install by yourself if you have some technical knowledge; otherwise, get a professional installation.
Seat Covers :
The seat covers are important part of your truck interior which protects your truck seats from getting messy and makes your seats more comfortable.
If you want to make your ride more comfortable and preserve your truck's original seats, then don't forget to install seat covers. There are a variety of seat covers that make your truck look better than your original seats.
Installation :
Always choose those covers which are easy to remove and install.
Tailgate Assists :
A tailgate Assists is works as a shock absorber for the tailgate. A tailgate assist is handy as it does not let your truck tailgate fall freely. A freely falling tailgate has less lifespan.
As a truck owner, it is not wise to change your tailgate when you have a tool to save your tailgate from damage. Tailgate assists allow a tailgate to come down slowly and do not let it make banging noise.
A freely falling tailgate sometimes hurts the person standing nearby. Tailgate assists in control the drop of the tailgate, which makes the tailgate easier to open and close.
Installation :
As no drilling is required with proper instruction, you can install it by yourself. However, if you are confused about it, then contact a professional for installation.
Roof Rack :
A roof rack is one helpful modification if you want more cargo space in your truck. Many roof racks contain light bars that enhance your truck look and provide you bright light at night.
If your truck bed is full of cargo, you can use a roof rack to put your extra luggage such as tents, backpacks, tools box, etc.
Installation :
Always prefer a lightweight roof rack as they are easy to install. You can install a roof rack with proper knowledge; otherwise, choose a professional for installation.
Truck Bed liners :
Truck bed liners are used for protecting your truck from damage due to cargo hauling, and they also protect your truck from weather effects. In addition, bed liners make your truck surface slide resistance so your cargo can not drift around in your truck bed, and you can easily clean your truck bed.
A good bed liner protects your truck from rusting. Bed liners provide a soft surface for your stuff; therefore, you can easily transport fragile stuff without any concerns. This is the best mod for those who drive fragile stuff with them.
Installation :
Some people like to modify their trucks on their own. However, we advise that let a professional do this modification for a better look and performance.
All-weather floor liners :
It's ok with simple floor mats when you use your truck on a clean road and drive a little like just from home to office and then back to home. But when you use your truck more and drive on snowy and dirty roads, floor mats do not work and make your truck look messier.
Floor liners are the best choice for such conditions. Floor liners are made of a thick material like rubber, so they are easy to clean and wash. The best quality of floor liners that fit on your truck floor better than floor mats and give your truck carpet the best protection. But floor liners are a little bit costly than floor mats.
I am personally using Motor Trend 923-BK Black FlexTough Contour Liners-Deep Dish are one of the best all-weather floor liners in my Chevy Silverado 1500. These liners have a universal fitting and are highly rated on amazon.
Installation :
Installation is easy with proper instructions; you can do it by yourself.
Truck Bed storage box :
If your vehicle storage is full and you want to put some more important stuff and keep it dry and safe, then truck bed storage boxes are the best option. Bed storage boxes are waterproof. Bed storage boxes are available in different shapes and sizes according to your budget. The best bed storage box should be secured, waterproof, and durable.
UnderCover SwingCase Truck Bed Storage Box | SC300D on of the best storage box for trucks and is highly recommended on Amazon. This is a waterproof, highly secured storage whit 19.8 pounds storage capacity.
Installation :
There is no need to install a storage box; place them anywhere in your truck bed. However, some specific bed storage boxes required installation.
Performance Chip :
The performance chip is a beneficial and worthy mod for your truck. A performance chip enhances the performance like it increases horsepower and torque after installation. In addition, the performance chip also balances air and fuel ratio during ignition, which increases your truck millage and increases engine efficiency.
Installation :
The performance chip is straightforward to install; you can do this by yourself with proper instructions. Mostly performance chip installs on the driver side on the dashboard.
Heavy Duty Hitch :
Most people buy a truck for its ability to move heavy stuff and towing heavy stuff and cars. If you are fond of outdoor activities like boating, cycling, camping, and bike racing, then your need a heavy-duty hitch, which enables your truck to
Two different things like boats, dirt bikes, camping stuff, and cycle with you. A heavy-duty hitch makes sure that your truck has a secure connection with your trailer and the things you're towing behind.
Installation :
Installation of a hitch always requires a professional a slight mistake may cause damage to you and others. So don't try to save some dollars and hire a professional for hitch installation.
Truck loading ramps :
Loading ramps are very useful for loading and unloading cargo. Many truck owners mentioned that loading ramps are very helpful in loading or unloading. Loading ramps are used to load heavy cargo like dirt motorbikes, ATVs, and small cars on their towing trailer and, it also makes it easy to load other heavy stuff.
Recently one of my friends but Smartxchoices 7.5′ Folding Truck Ramps, and he is highly satisfied and finds them very strong and easy to use. These ramps are made of aluminum and have 1500 lbs loading capacity. These are foldable, easy to use, and require less storage space in the truck's bed.
Frequently asked Questions:
Many truck owners mostly ask these mentioned questions about the effects of modifications on truck performance.
What happens if you put more giant rims on your truck?
Putting bigger rims/tires will affect your truck acceleration and also decrease the mileage of your truck. And the steering of your truck becomes heavier. Bigger rims/tires also, effect your truck horsepower as bigger rims/tires are heavy and produce more friction on the road.
Is it worth putting a cold air intake on a truck?
Installing a cold air intake is very beneficial for your truck's performance. Cold air intake carries cold air to the combustion chamber (which has more oxygen), allowing fuel to burn quickly and not let fuel waste. In this way, a cold air intake increases your vehicle millage and enhances your vehicle acceleration. As mentioned by many truck owners, performance does not affect the engine and transmission. Moreover, it increases the performance, millage, and torque of your truck. You can quickly notice these improvements while towing something behind or when your vehicle is fully loaded with cargo. Caution: Clean your cold air intake when needed; a dirty, cold air intake decreases your truck millage and affects your truck performance.
Will putting bigger tires on my truck void warranty?
Yes, putting bigger tires can void your truck warranty because it can affect your truck acceleration and harm your truck suspension. But, by putting bigger tires, If vehicle dealers do not prove any functional issue, then it's ok
Will an exhaust void my warranty?
In many cases, installing an exhaust does not void the warranty. However, if vehicle dealers prove any functional and performance issues due to exhaust modification, then it's your bad day.
Does a lift kit void your truck warranty?
Yes, mostly dealers and auto manufacturers void the warranty if your truck suspension is lifted. Lifted suspension void the warranty of the parts under the suspension coverage; if the dealer finds no functional issue due to lifted suspension, then don't void your warranty.
Does a leveling kit affect the warranty?
No leveling kit does not void your warranty, but when it damages the parts of the truck, then it causes warranty violation.
Will a performance tuner void my warranty?
Installing a performance chip does not void any warranty because performance chips do not affect any part of your truck and do not leave any sign of modification. A vehicle dealer does not prove any ECU changes in your truck.