You are driving on a hot day and feeling too hot due to a car's toasty seat, that's the worst feeling in hot weather. In this article, I am going to show you some best car seat covers for hot weather. The Seat cover which is made of quality fabric and allows air to circulate makes you more comfortable. Before buying a seat cover you must check its dimension and fitting details, mostly car seat covers are designed to fit standard-size bucket seats. But remember that, always check the measurement before buying a set of seat covers for your car.
Some seat covers are made for a specific model of car or brand. So don't buy a seat cover only for its design always check the description of the product to see the dimension, fitting and other details which you are looking for. It is wise to measure the dimension and sizes of your car seats before buying a seat cover. Always look for nonslip backing and some type of strap which keeps seat covers in position, otherwise, you have to face problems later.
What to consider before buying seat covers for hot weather?
Always select seat covers that are made of breathable material that remains cool in hot weather. Every seller mentions seat covers material in the description, so check the description or ask the supplier about the material of the seat covers. Neoprene is one of the best seat cover materials for summer, it is waterproof and durable.
It also protects your car's original seat from stains of coffee and other stuff. Choose a mash pattern neoprene seat cover, they allow more airflow and keep your seats cool in hot weather. Cotton terry is also the best material for seat covers for hot weather. So always choose seat covers made of neoprene and cotton terry.
There are seat covers available that have built-in cooling fans, they spread air on the seats which makes you cool in hot weather. These covers include airflow options like the speed of air and direction of air. You have to plug them into a 12-volt outlet, but your vehicle must have an extra power option for these covers.
These are some Best car seat covers for hot weather
1. Gorla Gear Black Premium Universal Fit Waterproof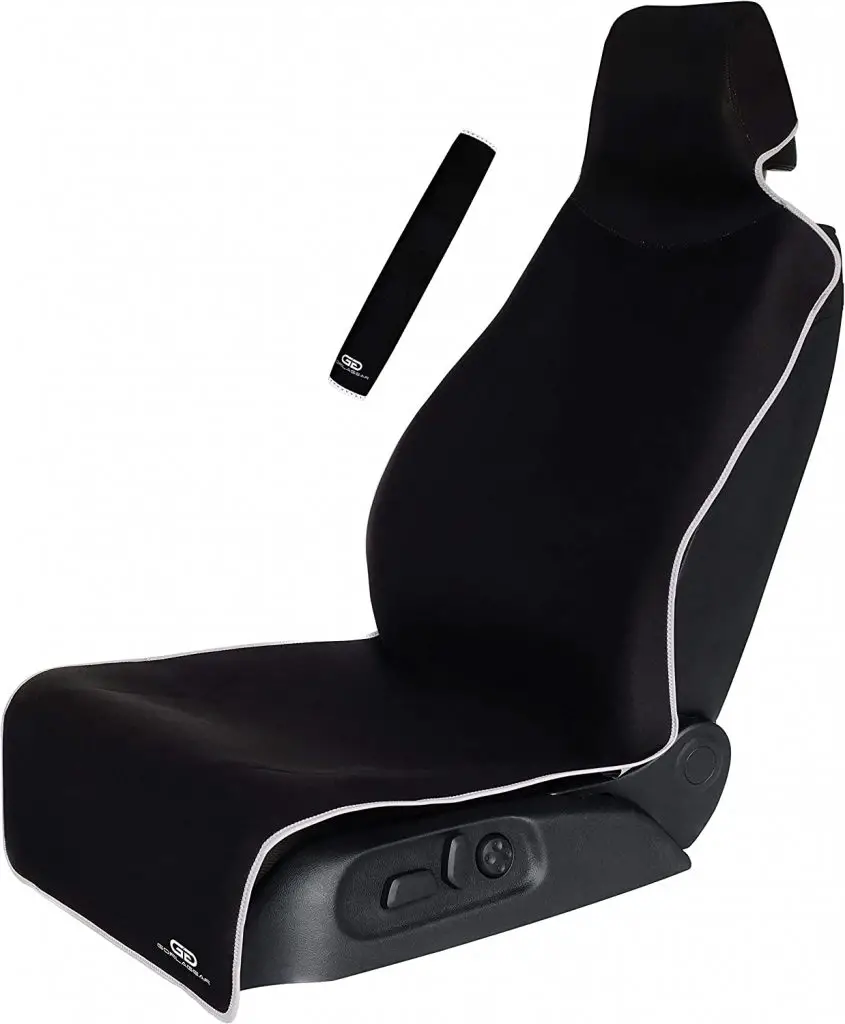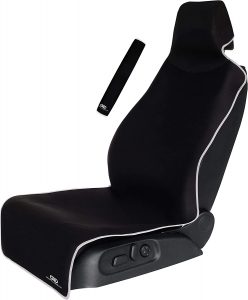 One of the highly rated universal fit waterproof seat cover on Amazon. This product has a 4.6 rating on amazon, and it is easy to understand why this product has soo good ratings because it is made of high-quality neoprene, and it doesn't get sticky and warn in very hot weather. It's the best product for those who drive after a gym workout or after swimming. This product is 100% waterproof, you do not have to worry about stains of coffee, sweat, and swimsuits on your seats.
Manufacturers designed these covers for a universal fit, so they can easily fit on every vehicle seat. Integrated straps and anti-slide back make sure that the seat covers don't slide during driving or while getting in and out of the car. These covers come with a 100% money-back guarantee plus an extra neoprene seat belt for extra protection and are also available in different colors option.
Amazon Review:
Very Responsible price and easy to install. The best thing is that these covers are machine washable. I am very happy after getting this product.
2.
Copap 4pc Universal Stripe Colorful Seat covers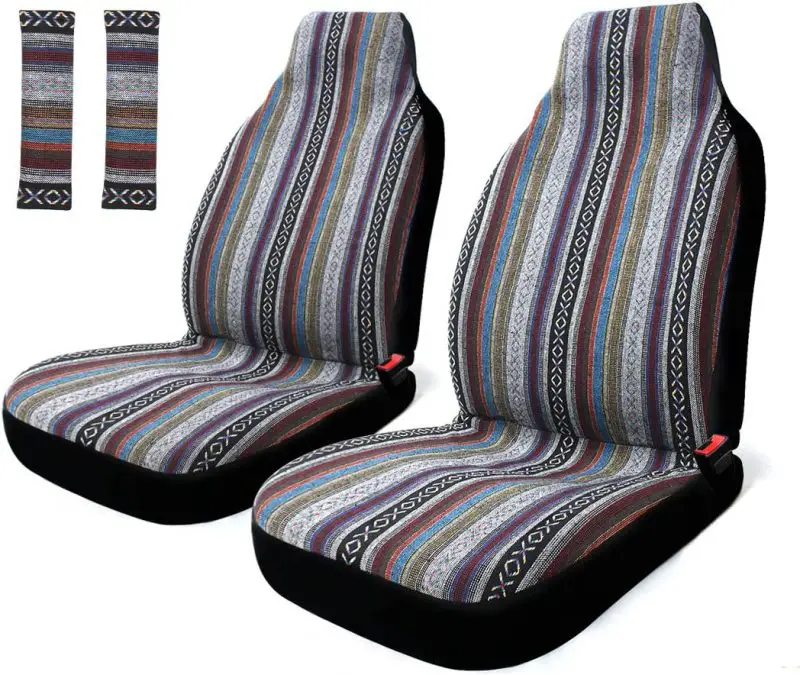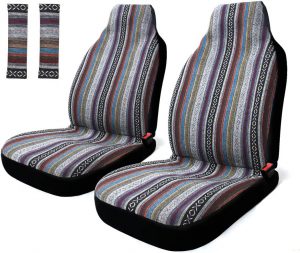 These seat covers are made of super soft blanket material, which doesn't stick to your back even in extremely hot weather. These seat covers are specially designed for comfort and hot weather. And these seat covers are available in a very nice price range which is under 30$, on the other hand, most seat covers are above 40$ on amazon.
These are filled with sponge padding which ensures more comfort and straps and buckles ensure seat covers grip on seats and don't let them slide during the drive. Copap says that these covers fit most vehicle seats with headrests but please check the list of compatible vehicles on the amazon page before buying this product.
Amazon Review:
I bought a second-hand car and wash its seat and carpet but stains are still on the seats. These covers fit perfectly on my Chevrolet 2013. They not only hide stains but also make my car look cozy and make seats more comfortable.
Also Read: Best Seat Covers for F150
3.
Zone Tech Cooling Car Seat Cushion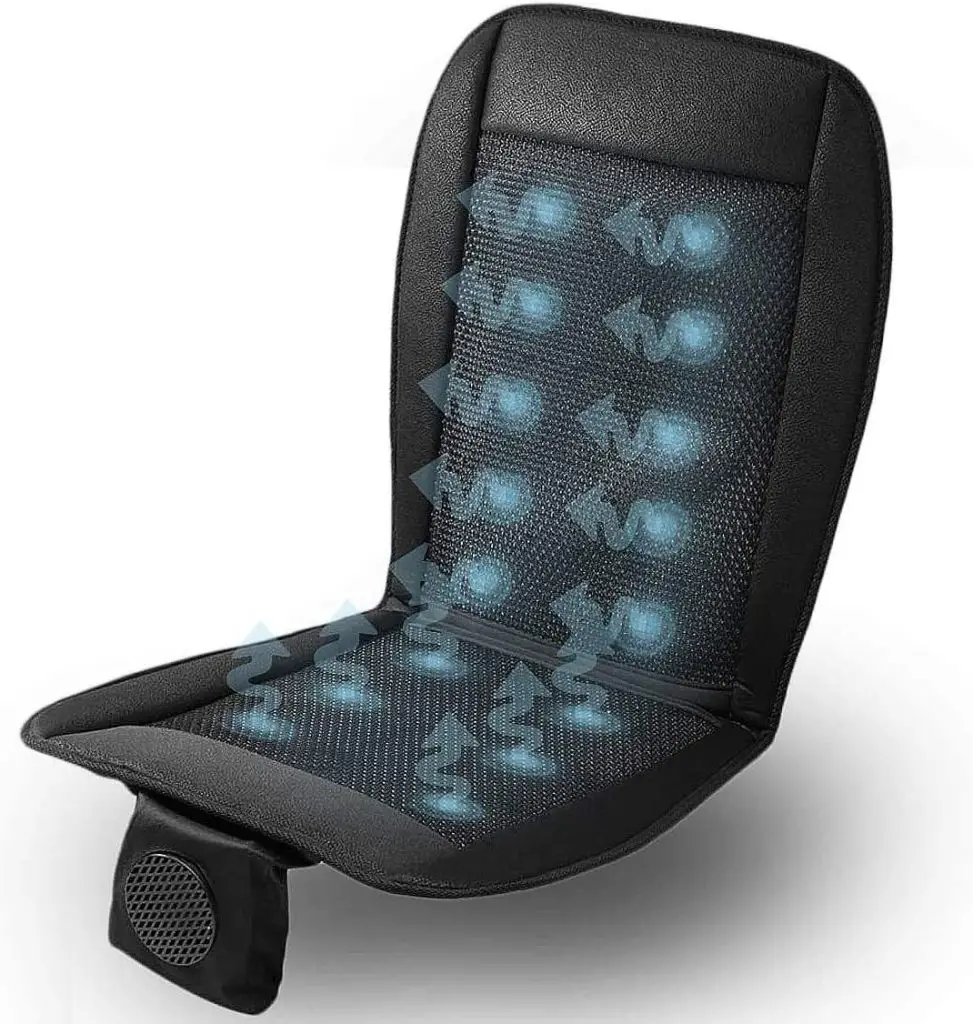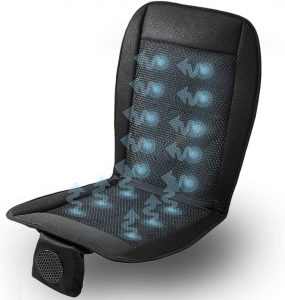 This is what you called really cool seat covers for hot weather. These seat covers are the next level of cooling seat covers. When these are plugged into a 12V outlet in your vehicle, air circulates on while seat cover and makes you comfortable in an extremely hot climate. These covers create a breezy breathable layer between your body and the seat cover.
Build-in pockets are available on the front of seat covers, you can keep your little stuff in them. Elastic straps make sure of perfect fitting and don't let seat covers slide. There are 7 different color options available on amazon pages for these seat covers.
Amazon Review:
I m currently living in Florida and seats get hot very easily. I tried different seat covers but this one is best for my problem, it keeps me cool and my back would not sweat.
4. AUTOTRENDS Sweat Towel Car Seat Cover Universal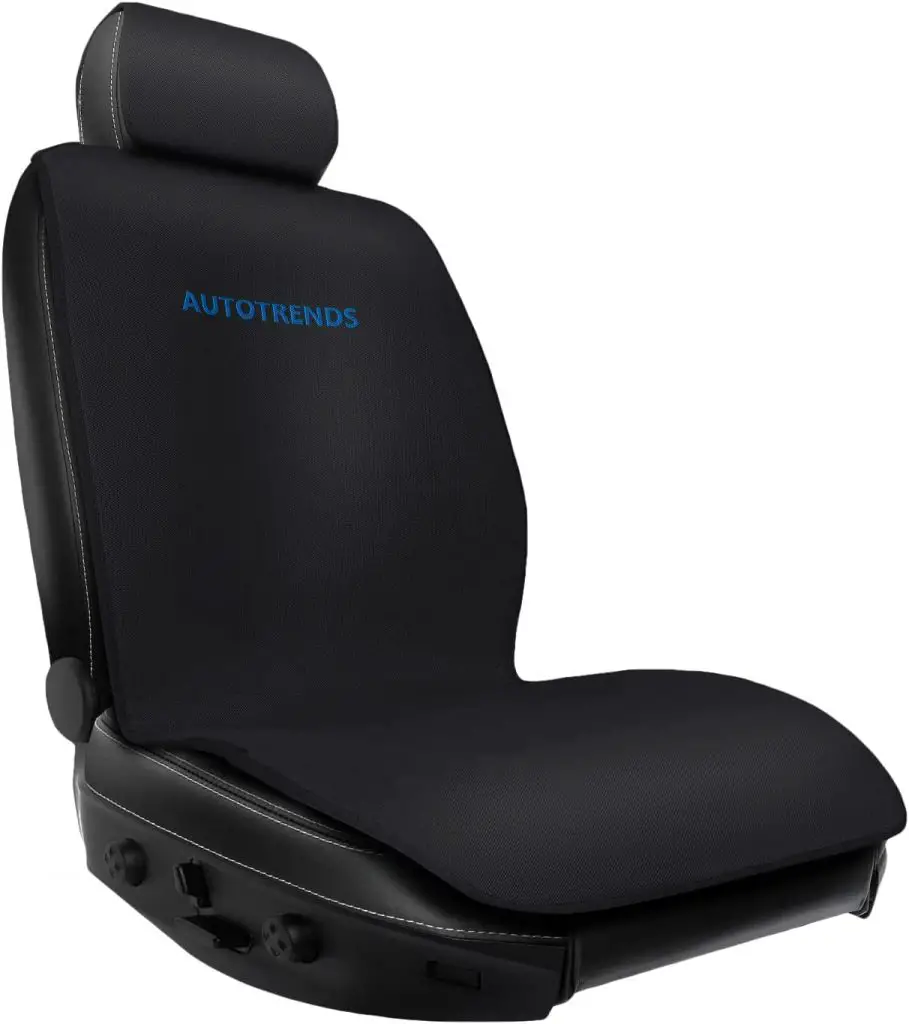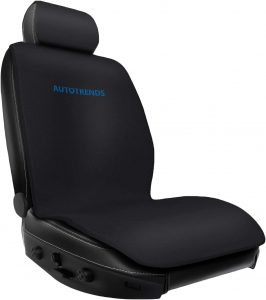 One of the best seat covers for both hot and cold weather, these covers are made of microfibers. These covers insulate your body and keep your back cool in hot weather and protect your back from getting cold in cold weather. These covers are best for those who drive after a sports activity like gym, swimming, running, etc, these covers want the smell and protect your car seats from the seat.
These are easy to install in every vehicle with adjustable buckles and clips. These covers don't slip due to silicon bead non-slip technology.
Amazon Review:
I want to say that it is value for money, it should have a tie in middle. But I add one myself. This product is an excellent control seat and doesn't make me warm on hot summer days. 100% satisfied.
5. Seat Covers Unlimited Universal Seat Covers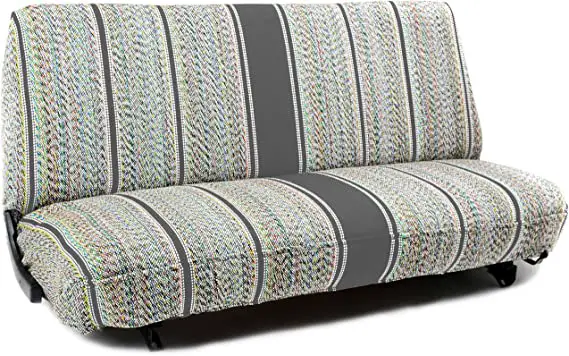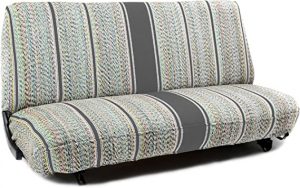 These seat covers are designed for bench-style seat vehicles. If you are looking for one then this one is best for hot weather and bench-style seats. It is made of blanket-like material which makes you feel comfortable to sit on. There are pockets in the front which are used to keep small stuff. Tie straps are available for universal fitting and different color options are available on amazon.
Amazon Review:
Seat covers were very easy to install. The color I pick is a perfect match for my pickup truck. The difficulty is that the beach seat cover barely covered the seats. I don't talk about durability because I don't use seat covers for a very long time.
6. Leader Accessories Grey Waterproof Car Seat Covers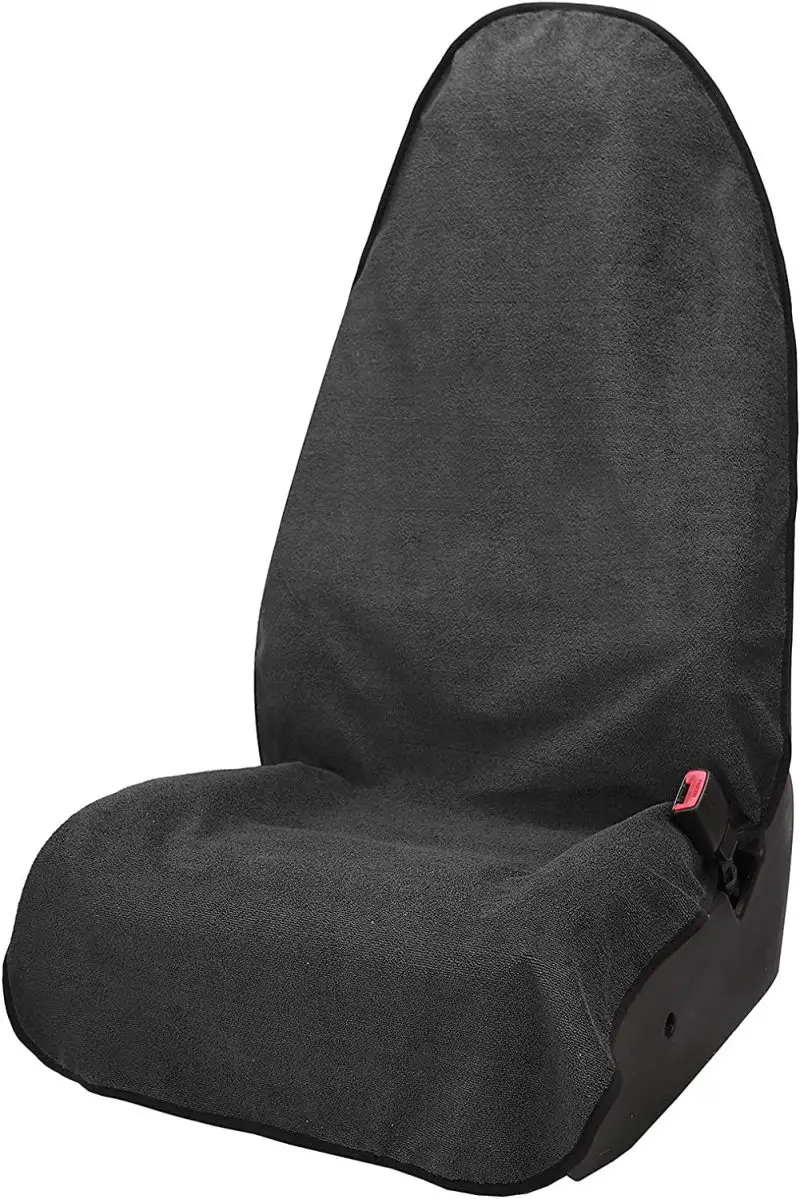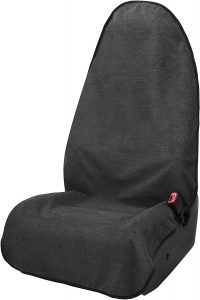 These covers are made of towel-like material Leader accessories are designed for those who drive after some sports activities. These covers absorb sweat and make you feel fresh, these covers are made of 3 layers top layer is a soft towel, the middle layer is a waterproof film and the bottom layer is anti-slip rubber.These covers are odorless and durable, you can wash these seat covers at home in a washing machine or by hand.
Amazon Review:
These covers are great and fully cover my SUV seats. The back is good it holds with seats without any straps and buckles, soft and comfortable. Better than I expected!
Conclusion
If you drive in a hot climate or you live in an extreme climate area, your back always gets hot due to hot seats, and this makes your journey uncomfortable. So the best choice is seat covers that keep your car seats cool and make you feel comfortable. Seat covers are made of neoprene, cotton, and microfiber and have built-in fans that really make your journey comfortable by cooling car seats in hot weather.
The list mentioned above is some high-rated products on amazon that are really worth your money.