Many car drivers face a humid environment in their car just like at home which can cause problems. The most common problem due to the humid environment in cars is that windows become fogged, which affects your driving and sometimes causes accidents due to unclear visibility of the road. You probably feel such a humid environment in your car during the winter months that there is temperature variation between inside and outside the car.
Therefore, it is important to control the humid environment inside your car. This is done by using a moisture absorber for car. A moisture absorber for car is different from a home dehumidifier, it contains chemicals which sock up  water from air. Crystal silica gel is mostly used which effectively absorbs a significant amount of water. 
Features to look before picking a Best moisture absorber for cars
The dehumidifier must made of non-toxic material for children and pets safety

It must contain activated charcoal to trap moisture and banish odour.

It must be small and portable to use in different places.
One more thing you can try in your car to remove humidity is small charcoal bags, we analyse that they are useful in cars. Small charcoal bags can be used anywhere like shoes kitchen, fridge and bathroom, they can absorb moisture and stink smell and keep air fresh.
Today, our purpose for writing this blog post is to deliver a list of the best moisture absorber for cars. We collect data from  consumers from the UK and USA and test these products and then finalise this list. Which means that all the recommendations are from real world users just like you. 
8 Best moisture Absorber for cars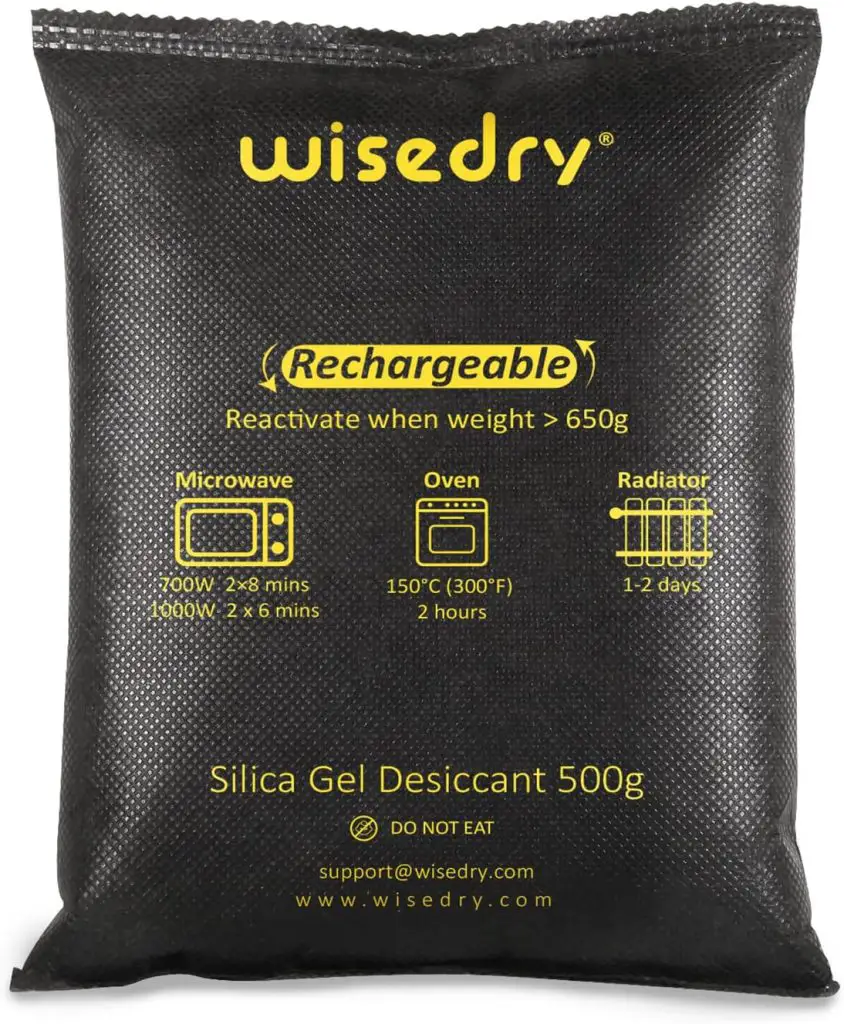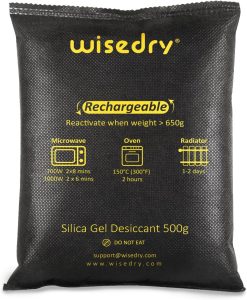 For removing moisture from a variety of areas, the wisedry 2 x 500 Gram Rechargeable Silica Gel Car Dehumidifier is a useful and efficient option. Its strong absorption ability helps get rid of moisture in tool shops, closets, safes, and cars to avoid foggy windows. The reusable 500g silica gel packs can be microwaved for 10 to 16 minutes to swiftly revive them. The handy and safe container guarantees that the desiccants are shielded from moisture. With a satisfaction guarantee, wisedry provides a dependable moisture control solution.
Product Features
Lessens winter morning misting on car windows

Keeps moisture out of safes, garages, cabinets, and other spaces

Reusable with simple oven or microwave reactivation Quick recharge in 10–16 minutes

Convenient and safe double packaging

Complete satisfaction assured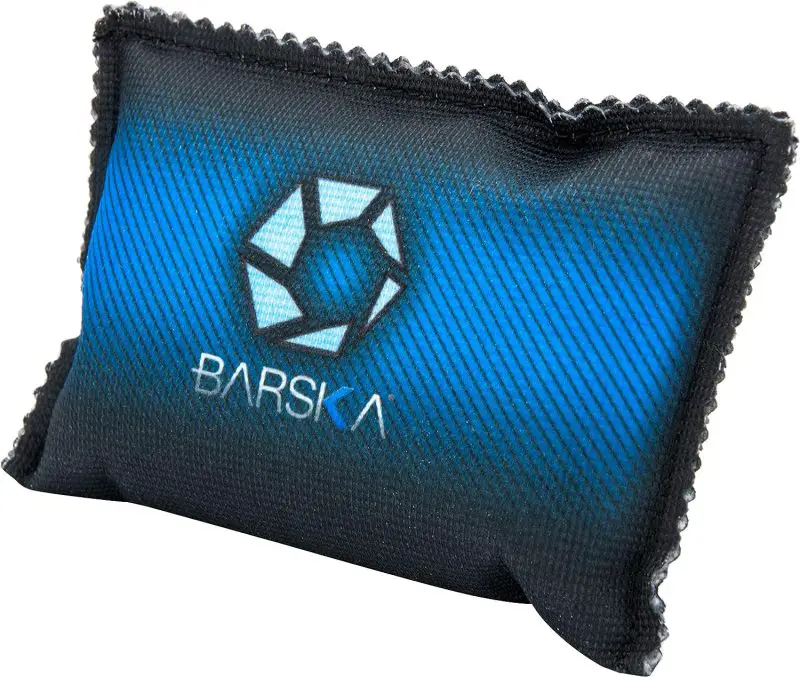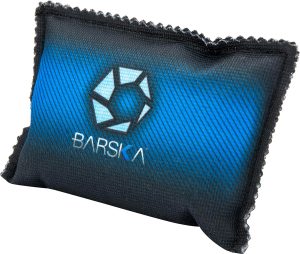 Brska moisture absorber is the best moisture absorber for car. This dehumidifier is best for removing moisture from cars and preventing important things like documents, passport, electronics and car interior from damaging due to moisture. 
To check the humidity absorption level, it contains a humidity indicator which turns pink when it is at full absorption. When it is at full absorption you need to put it in the microwave for 4 minutes to evaporate water. The best thing about this product which makes it perfect for cars is that it does not require any power to work. 
Only thing you have to do is place it in your car, and check it timely if it is full. This product is soo simple to use and reuse rapidly without any charging and power. The peace of mind is that you don't need any specific electric socket in your car to plug it. Its size is 5×3.5×1.5 inches so you can place it anywhere in car.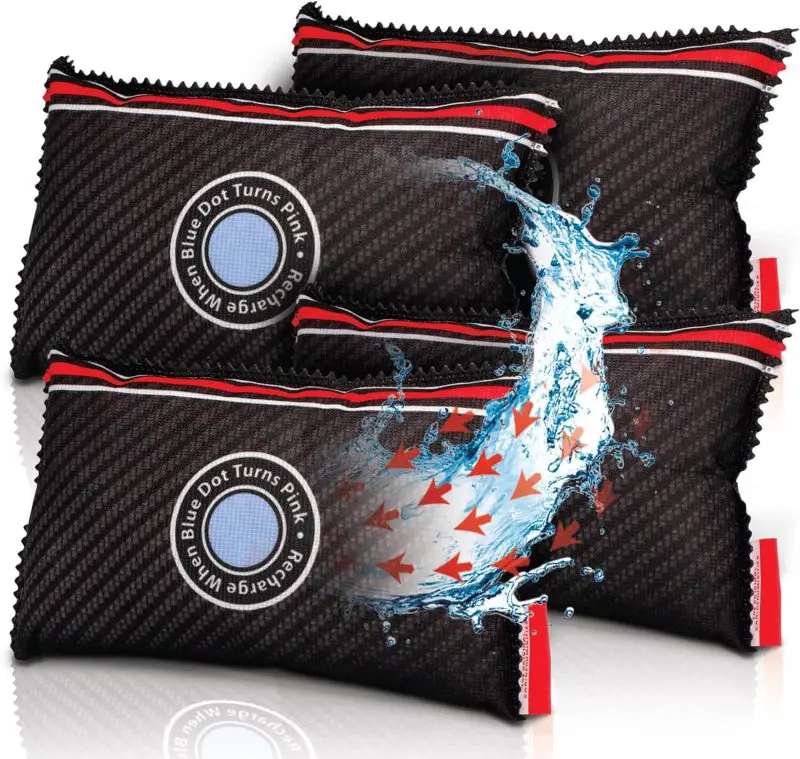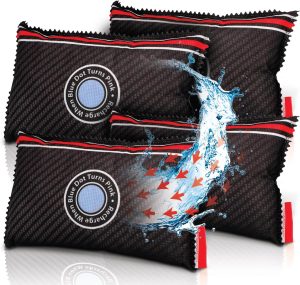 Rechargeable, the Zarpax Car Dehumidifier is made to get rid of moisture and stale smells in your car, truck, van, SUV, or recreational vehicle. It can also be used to relieve humidity and odors in other parts of your house, as well as in gun safes and refrigerators. The dehumidifier ensures a clear windshield and a clean, fresh smell inside your car by swiftly and effectively eliminating moisture and humidity.
It doesn't leak or leave stains, and it's safe, practical, and simple to use. Because of its small size and ability to fit in confined locations, the Zarpax Car Dehumidifier is a great way to stop moisture damage. If the moisture indicator turns pink, just recharge it in the microwave or on a radiator.
Product Features
Renew and Utilize

Adaptable, secure, and practical

Leak-free and compact

Simple to use
4. KING KONG STATE Rechargeable Desiccant Moisture absorber Bag 3-Pack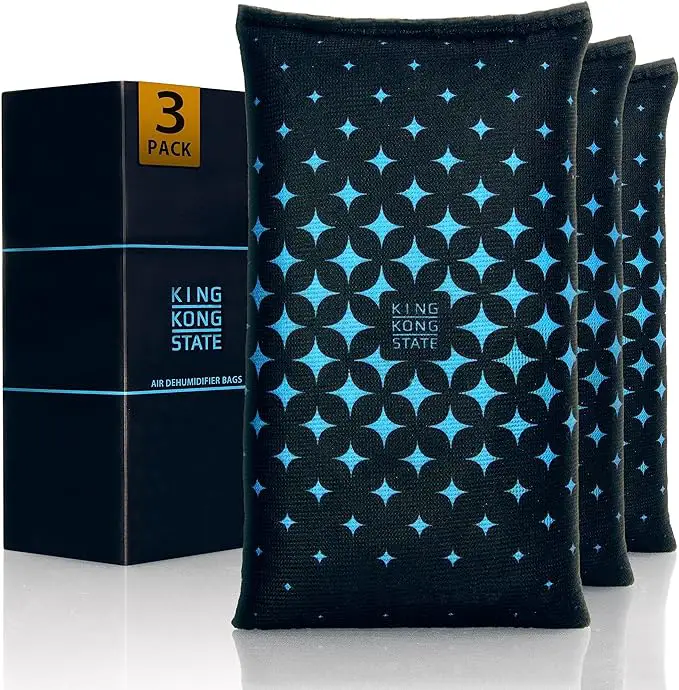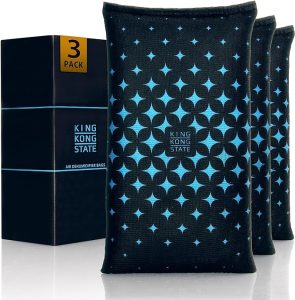 King Kong State is another best moisture absorber for car. This pack contains 3 packs and each pack contains 200g silica gel for powerful moisture absorption. It has a compact design which can fit anywhere in your car easily. These bags are reusable after absorption and put them in the microwave for a few minutes. Contains top quality silica gel for long lasting moisture absorption.

An eco-friendly little car dehumidifier that can assist in drying out your vehicle is the Eva dry E-500. It comes with a design that allows you to put it in practically any position and doesn't require a battery to be placed in your car.
The Eva dry E-500 lasts three to four weeks and can absorb moisture in an area up to 500 cubic feet. Nevertheless, a lot relies on how humid it is.
Product Features
Eco Friendly

Unique portable design

Does Not require battery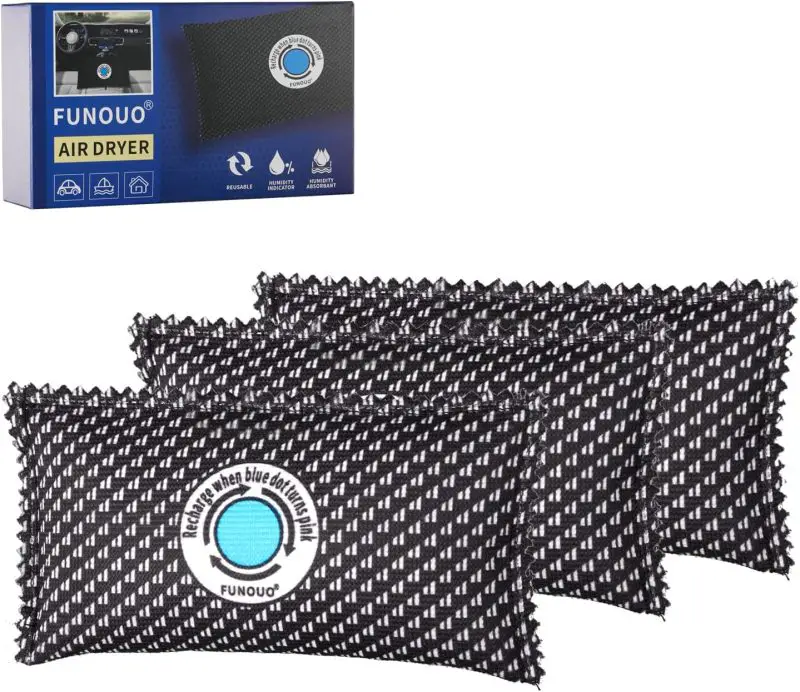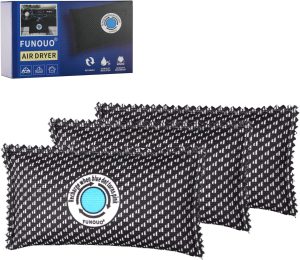 The best moisture absorber for storage is the FUNOUO Rechargeable Desiccant Pack. It successfully eliminates moisture from the atmosphere, keeping your possessions secure and dry. You may quickly and simply recharge the desiccant pack by heating it in the microwave or by putting it in direct sunlight.
Its small size allows it to be utilized in a variety of places, including automobile trunks, freezers, gun safes, and homes. When the absorption capacity is achieved, the humidity indicator light changes from blue to pink, letting you know when it needs to be recharged. This desiccant pack has a great capacity to absorb water, making it a flexible and dependable option for dealing with moisture.
Product Features
The Ultimate Reusable and Updated Moisture Absorption

Versatile Humidity Indicator Light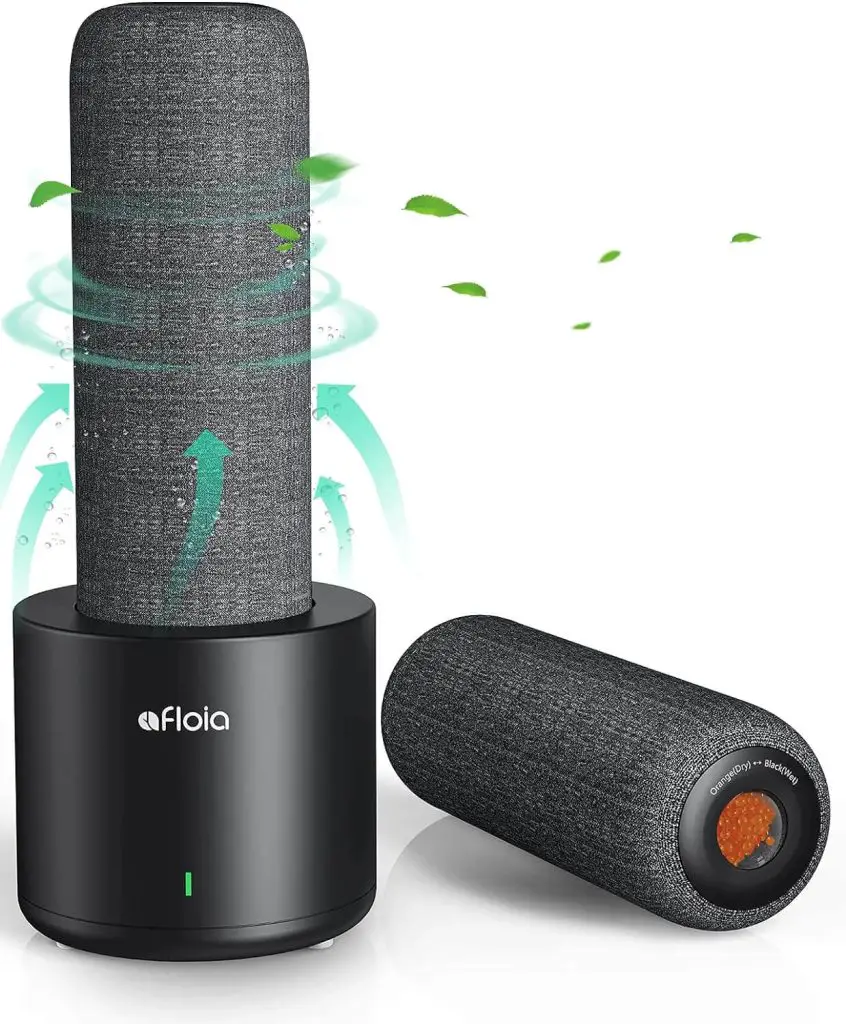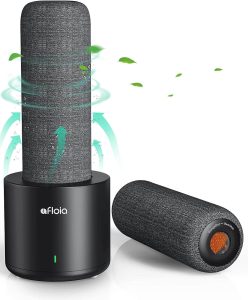 Afloia is another best moisture absorber for car. This is a really well-made portable dehumidifier that will effectively remove moisture from your automobile.
Neither energy nor batteries are needed for this device to function. Every time the silica beads turn from orange to dark green, the dehumidifier stick is replaced using the PTC heating base that is included with it.
Product Features
Excellent Moisture removal
No batteries required
Easy to use
Portable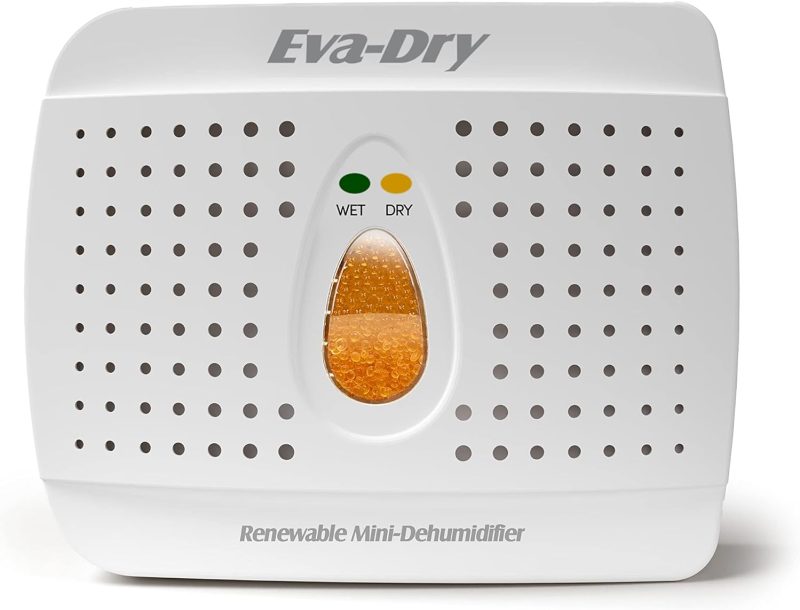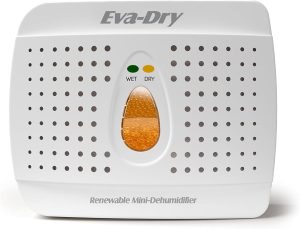 Eva-dry E-333 dehumidifier can remove moisture from spaces up to 500 cubic feet and runs without a battery or connection. It has a rather lengthy lifespan and is entirely renewable.
It also has an indication that, when it absorbs enough moisture, changes from blue to pink.
Frequently Asked Questions
How do dehumidifiers for cars work?
The majority of automobile dehumidifiers employ moisture-absorbing substances like activated charcoal or silica gel to collect and hold onto extra moisture in the air. These substances are good at absorbing moisture from the air inside your car and have strong adsorption capacities.
Does a car dehumidifier stop windows from getting foggy?
Yes, a car dehumidifier can help prevent foggy windows a lot. Your car's glass surfaces may condense with extra moisture in the air, resulting in foggy windows. This extra moisture is helped to evaporate by a dehumidifier, which reduces fogging and enhances driving visibility.
Are dehumidifiers for cars simple to install and operate?
Yes, the majority of automobile dehumidifiers have an easy-to-use interface and are simple to install. Because they are frequently small and lightweight, you can put them on the floor, seats, or dashboard of your automobile. Dehumidifiers are convenient to operate because many of them don't require batteries or a power source.
Conclusion
It might be difficult to choose the finest moisture absorber for car, so we hope this review was helpful. Kindly leave a message in the following comment box if you have any questions or recommendations. We would be delighted to speak with you.