Pickup trucks are the most popular vehicle around the world. Many truck manufacturers such as Ford, Toyota, Nissan, and Ram have established their names in the market. One of the most popular brands in the truck market is Chevy Silverado. Chevrolet has many models, but Silverado is the best model due to its unbelievable specifications. But there are some Chevy Silverado 1500 years to avoid as they need to be more reliable.
General Motors introduced Chevrolet Silverado in 1999 as a series of full-size pickup trucks. It is one of the best-selling vehicles in America due to its high performance. At the same time, some model years of Silverado that are highly reliable and best in performance are also mentioned in this article.
What makes a year good or bad for a Silverado 1500?
Many factors make a year good or bad for a Silverado are mentioned below;
Performance

Reliability

Manufacturing improvements and technology

Safety features

Strength and design of the truck

Engine efficiency
The mentioned aspects determine the quality of a Silverado year and how it works in different conditions. Chevy Silverado 1500 years to avoid are unreliable due to their design, performance, and safety issues. 
Worst years for the Chevy Silverado 1500 to avoid?
Chevrolet Silverado 1500 had enjoyed several rocky years while it also had some bad years. Some of the years of the Silverado 1500 are known for their defects and unreliability.
2012 and 2013 Chevy Silverado 1500 have a few dozen reported issues, mainly about the faulty transmission and engine, which make these years unreliable.
2014 Silverado is one of the worst years because it has the highest number of complaints. A significant portion of complaints is related to AC and heating defects. Moreover, truck stalling is also one of the severe concerns while driving. 
2015 Silverado 1500 is also littered with many issues and it is mostly reported for faulty transmissions. 
2016 and 2017 Chevrolet Silverado 1500 are also notorious for their faulty transmission. Many are reported for jerks and surges while driving and for sudden transmission loss. 
2018 and 2019 Silverado 1500 are mostly reported due to faulty transmission and mileage issues. These issues would ruin your driving experience, so you should avoid these years.
Common Chevy Silverado 1500 years problems
Transmission
A transmission or gearbox is the part that transmits the engine's power to the vehicle via a mechanical system of gears. And faulty transmission or transmission failure is the most common issue of the Chevy Silverado 1500 years. Jerking and surging are also common problems if the vehicle is not maintained on the scheduled period.
Braking
Another extreme issue is the leakage of hydraulic fluid and the failure of brakes. After a short period, the brakes get rusty, which ultimately leads to brake failure.
Airbag
Airbags of 2012 Silverado 1500 are from different companies which explode on deployment and metal fragments spread in the cabin. Due to safety issues, some years of Silverado are unsafe to buy.
Suspension
The suspension of the Silverado 1500 is more inclined, which makes its models less reliable. It requires a lot of money to repair the suspension of the Chevrolet Silverado 1500.
Excessive oil consumption
In 2016, Chevy faced a class action lawsuit in Minnesota due to this common issue. Many Silverado owners claimed that the vehicle consumes a quart of oil after 1000 miles. Additionally, the oil consumption is more noticeable in truck years with more than 60,000 miles.
Faulty speakers
Many owners complained about the faulty speakers, which got worse after a few months. It becomes more frustrating when again these speakers start working.
Service 4WD Message
Most of the Silverado 1500 owners reported receiving Service 4WD messages while driving. This problem mainly occurs due to dirt and dust debris which decreases the conductivity of two grounds below the driver door. This problem can be sorted out by simply buying a selector switch or replacement position sensor.
Also Read: 7 Reasons of Car Overheating then Going Back to Normal
Which Chevy Silverado 1500 years are safe to buy?
Chevrolet Silverado is one of the best and most powerful pickups on the road despite its few issues. There are the following Silverado 1500 years which have safe to buy because they are good at their job:
1999 Chevrolet Silverado 1500

2000 Chevrolet Silverado 1500

2001 Chevrolet Silverado 1500

2002 Chevrolet Silverado 1500

2003 Chevrolet Silverado 1500

2004 Chevrolet Silverado 1500

2005 Chevrolet Silverado 1500

2006 Chevrolet Silverado 1500

2007 Chevrolet Silverado 1500

2008 Chevrolet Silverado 1500

2009 Chevrolet Silverado 1500

2010 Chevrolet Silverado 1500

2011 Chevrolet Silverado 1500

2020 Chevrolet Silverado 1500
The first, second, and fourth generations of Silverado 1500 are solid purchases, while the years of Silverado 1500 from 2012-2019 need to be better purchase. The 2002 Silverado also has a few complaints, but they don't tend to pop up before 10,000 miles.
The 2020 Silverado 1500 is the most reliable and best choice to buy as it has no issue reported yet. Overall, the models mentioned above are also safe to buy.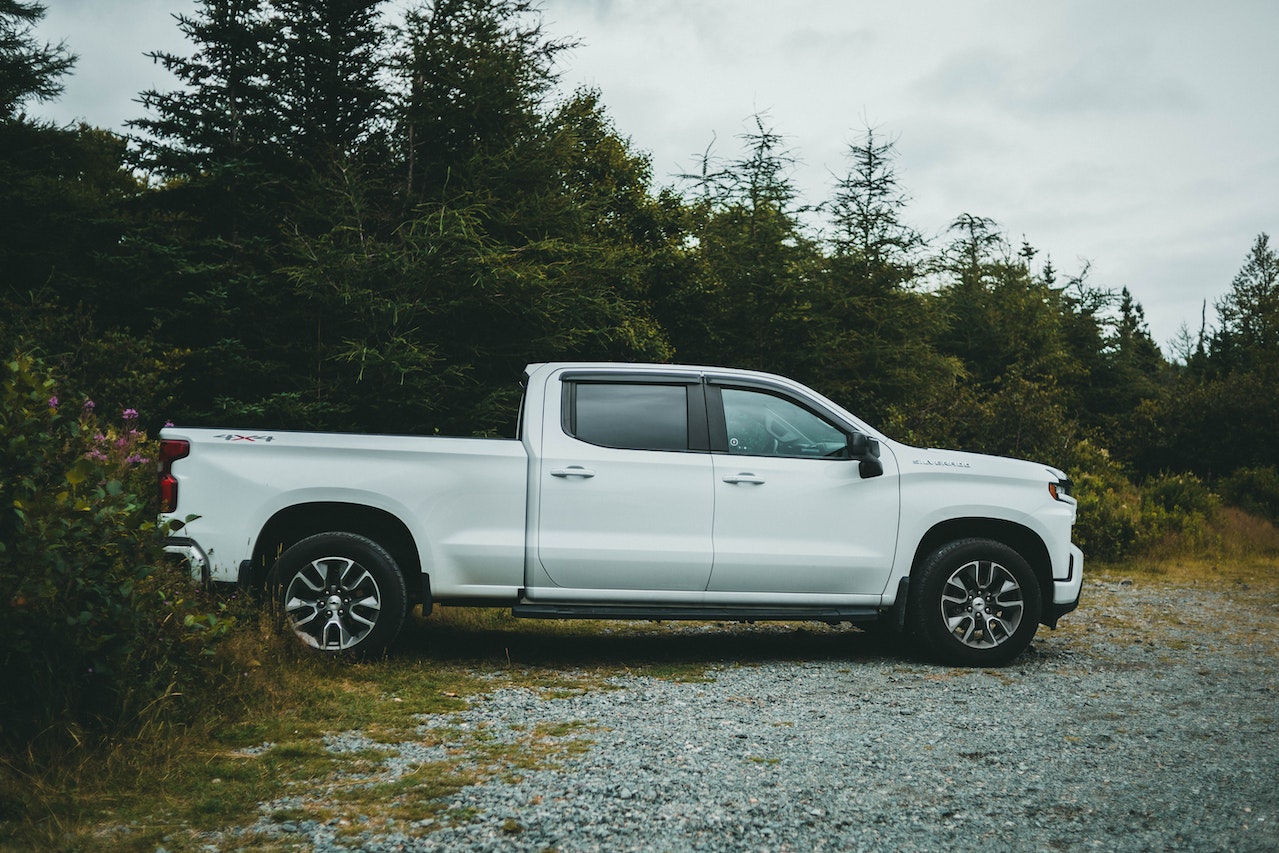 Was 2014 the worst year for Silverado?
The 2014 Silverado 1500 has many complaints, meaning that something went wrong in its production. One of the main issues in its production is the failure of heating and air conditioning systems. AC condensers often get leaked, and compressor failure is also quite common.
The 2014 Silverado 1500 requires a lot of improvements which are mentioned as:
Safety alert seat

Parking sensor

Lane departure warning

Forward collision alert

Heating and air conditioning system
Which years of Silverado 1500 are not safe to buy?
As mentioned above, many complaints are reported by Chevrolet Silverado 1500 owners. Due to the faulty production, all the years of the Silverado 1500 are not safe to buy. So it would help if you had an idea about the year and its specifications before purchasing. These are the years of Silverado 1500 you should avoid buying:
2012 Chevrolet Silverado 1500

2013 Chevrolet Silverado 1500

2014 Chevrolet Silverado 1500

2015 Chevrolet Silverado 1500

2016 Chevrolet Silverado 1500

2017 Chevrolet Silverado 1500

2018 Chevrolet Silverado 1500

2019 Chevrolet Silverado 1500
The 2012-2019 Chevy Silverado 1500 is littered with many problems that make these years unreliable. These problems can be dangerous and cost much to fix.
Frequently Asked Questions
Which Silverado engine is the best?
Chevrolet has launched a Silverado with a 6.2-liter V8 engine that can generate 420 horsepower and 460 lb torque. The powerful engine makes the Silverado one of the best pickup trucks.
What year of Silverado should I stay away from?
The above-listed years of Silverado 1500 are discussed in detail, which has been reported for many issues. You have to stay away from these 2012-2019 Chevy Silverado 1500.
What are the most reliable years of Silverado?
The Silverado 1500 1999-2011 are the most reliable years, and no transmission, mileage, braking, safety, and other issues have yet been reported.
How long will a 5.3 Chevy engine last?
The 5.3-liter chevy engine, with proper maintenance and care, lasts 20,0000 to 30,0000 miles.
Conclusion
Due to a number of complaints reported about the 2012-2019 Silverado 1500, these years have become unpopular. The 2020 Silverado has no reported issues, making it a reliable pickup. Additionally, before purchasing any vehicle you should know its features and make sure that it has fewer issues recalled. 
The Chevy Silverado 1500 years 1999-2011 and 2020 are the most reliable ones and they have no issues recalled yet. If you want to buy a Silverado 1500, these are the safest models.