As you know, the Toyota highlander is a beautiful mid-sized SUV that made its debut in 2001 by Toyota Japan Manufacturer. It's good-looking, comfortable, and has numerous features, making it a perfect crossover. 
Highlander was Toyota's best-selling SUV until Toyota launched RAV4 in 2006. It is an extremely successful SUV, and Toyota made its four generations. This comprehensive guide goes through each generation to help you to pick the best model and avoid some possible models.
To Select Best Years for the Toyota Highlander, expert ratings have noted Highlander 2022 SUV that includes smooth ride quality, comfortable seats, and a powerful V6 engine. The models in the guide include the best models for Toyota highlander based on the fewest customers who reported complaints, overall reported problems, and standard and optional features.
Toyota Highlander Best Years
Toyota Highlander 2019
Toyota Highlander 2019 model has a lot of room with 3 rows and 8 passengers seating capacity, which is a big surprise for those with a large family. Its interior quality will improve after 2017 and nearly become perfect in 2019. Highlander 2019 includes power-adjustable cushion seats, making it a more comfortable model. And addition, storage space allows more cargo capacity than previous models.
Toyota Highlander 2018
Compared to the competitor of the same year, the Toyota highlander model 2018 was unmatched in terms of features and safety. It offers a high-quality interior, a powerful engine, and a transmission on top. Its automatic braking safety features of the model prove very helpful for drivers who find themselves in unlucky conditions on the road.  
Toyota Highlander 2017
Toyota highlander 2017 model is the first specious model after 2016, and it is a big achievement for the Highlander and make Toyota highlander perfect for those who like more spacious vehicle. In addition to a high-quality interior and eight-passenger seating capacity, it has a powerful V6 engine, and its transformative software technology creates a new experience for passengers and drivers alike.
Toyota Highlander 2021
One of the recent models of Toyota highlander and famous among all models. It includes a perfect V6 engine which allows smoother drive. And its high-quality interior enhances the riding experience. The software upgrade in this model is modern enough to compete with the most advanced vehicles in digital industry advancement. 
One of the most beneficial features of this model is that it's very good for towing. 
Toyota Highlander 2020
Toyota Highlander version 2020 has the same spacious cabins and enhanced cargo system. Like the 2021 version of Highlander, 2020 models have too many features to fulfill the needs of the modernized era. It includes a dual-engine system that can produce up to 295 horsepower and offers a more comfortable and smoother drive in both city and highway.
Also Read: Chevy Silverado 1500 Years to Avoid – ULTIMATE GUIDE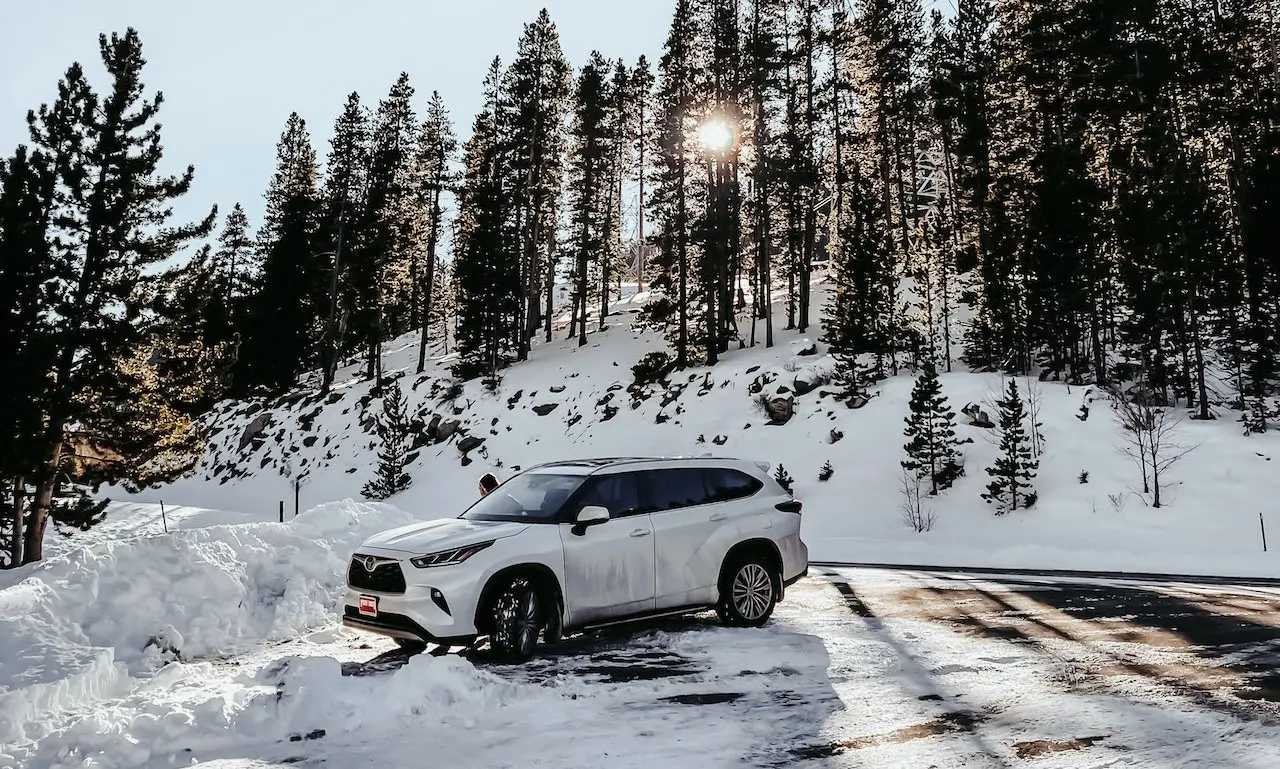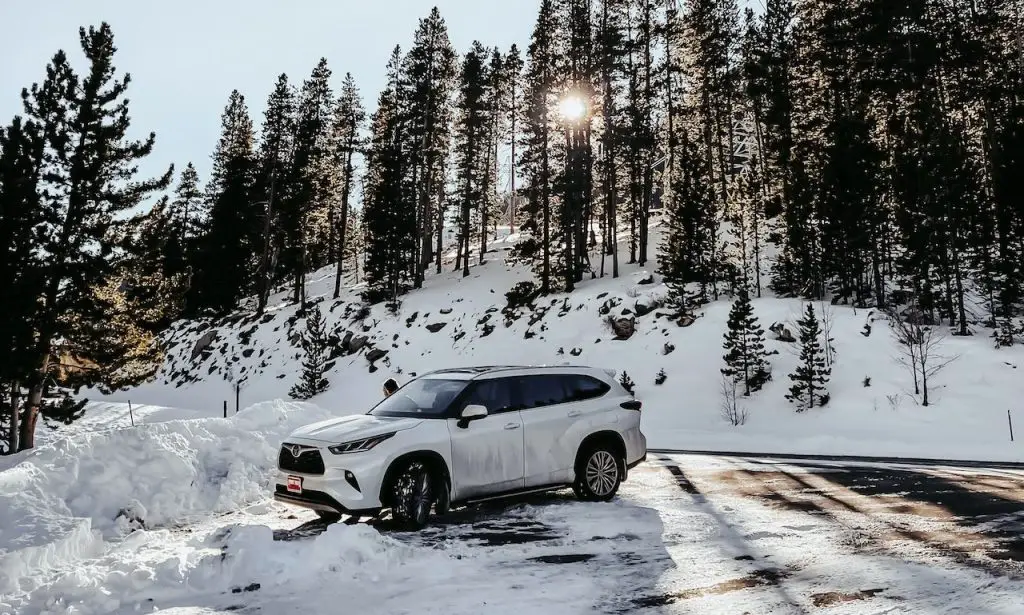 Toyota Highlander years to avoid
In this section, we look for some worst models of Toyota highlander that you should avoid. The next five models I will mention are some of the worst models of the Highlander due to the high cost of repair and the increased risk of failure of safety features. Toyota highlander models from 2002 to 2011 were looked back upon due to dangerous air bad that needed to be replaced. 
The models of Toyota Highlander you should to avoid are 2012, 2013, 2014, 2008 and 2005.
Toyota Highlander 2014
All manufacturers try to improve the next product and resolve all problems in the previous one. But, the Toyota highlander 2013 air conditioning, heating, and transmission problems make their way to the 2014 model. 
This rarely happens because every manufacturer is quick to correct problems year to year. But it's not happened to the Highlander 2014 model.
Along with these mistakes, the 2014 model has a bad entertainment system and uncomfortable interior design, as many owners reported back pain. 
Toyota Highlander 2012
Toyota highlander 2012 model is also bad as many users report excessive oil leakage and steering lock issues. But the oil leakage is not as extreme as in the other models, but the car becomes unbalanced due to a steering locking issue that could cause major accidents. 
Toyota Highlander 2008
This model is also on the worst list due to some problems reported by owners. After proper maintenance, many users experience continuous engine light off. After investigation, it would be found due to a failure in the oxygen sensor component.
It is a crucial issue, and if the car does not work properly, it could result in a misfire in the engine and need to be replaced, which is a very costly replacement for the owner.
Highlander 2005
The Toyota Highlander 2003 model is the worst model of Toyota Highlander of all time. Users reported extensive fuel consumption, oil leakage, engine popping and whirring, and multiple interior problems, making it the worst.
Additional problems like coolant leakage, brake failure, and paint issues make it the worst model of all time.
2000 to 2006 First Generation
The first generation of Toyota Highlander was released with a 3.0L engine that hit 0 to 60mph in 8.8 seconds. At the end of the first generation, Toyota Highlander upgrades to a more powerful and larger V6 engine which hit 0 to 60 in 7.8 seconds which is a big achievement for Highlander and signifies a more powerful engine. 
2007 to 2012 Second Generation
The second generation of Highlander offers more features and a spacious five-passenger interior to customers, in addition to an automatic transmission that is able to generate 5800 rpm and reach 187lbft of torque. 
The best thing is that this generation is more fuel efficient than the previous one. The first generation fuel average is 24/32mpg while the second generation fuel average is 19/30mpg in the city and highway.
2013 to 2018 Third Generation
The third generation of Highlander was introduced with all new features, including a new eight-passenger setting with a sliding second row that offers 4.3 inches of opening space. The more technological features contain lane-departure warning, pre-collision warning, and blind spot monitoring system, which greatly enhance the vehicle's overall safety. 
This generation contains a more enhanced entertainment system with a 6.1 inch touchscreen compatible with JBL speakers, perfect for everyone in the vehicle. This generation comes with 3.5L, six-speed automatic transmission, which makes it good for heavy load and towing.
2019 to Present Fourth Generation
The fourth generation Toyota Highlander introduced increased cargo space behind and a third passenger row, making it the most spacious of all other generations.
Most advanced software technology was introduced in Highlander's fourth generation. Fourth-generation models have the capability with Apple car play and Android, so the owner can connect with Bluetooth systems to enhance the driving experience. This generation comes with five trim levels, and platinum is the highest of all models.
Frequently Asked Questions
What is the Most reliable year of Toyota Highlander?
The most reliable and best year of Highlander is 2020 because, in this model, Toyota corrects mistakes of the previous generation. The 2020 Highlander is the best vehicle of the current and safest generation of Toyota Highlander.
See an overview of how each Toyota SUV model holds their values.
What Problems Do Toyota Highlanders Have?
Threads for engine bolts stripped

Engine failure

Audio system settings regularly reset

Engine knocking

Rattling noise

Extremely uncomfortable seats

Excessive wind noise

Transmission failure

CD player not working properly

Door closes unintentionally
What are the most common problems with Toyota Highlander?
Oil Leakage
As mentioned above, many highlander owners reported oil leak problems which subjected Toyota Highlander to excessive oil leakage. 
Airbag
Airbag sensor issues in some of the worst models mentioned above can lead to an airbag malfunction, which makes the light on and off. This can also affect the other parts of the vehicle that can be faulty due to airbag malfunction. 
Check Engine Light
Check engine light is a common issue in some worst Highlander models. Check engine light turning on and off mean the hose is connected or disconnected. The hose is easy to remove and install during air filter replacement. But sometimes the highlander check engine light turns on while the hose is connected properly. 
Interior Problems
Interior problems are most common in the mostly third-generation Toyota highlander. 
How many miles will the Toyota Highlander last?
A Toyota Highlander is one of the longest-lasting SUVs in the market. Toyota Highlander will last 300,000 miles before needing an upgrade or replacement. 
This is the best thing that makes a Toyota highlander one of the best SUVs among its competitors.
Close Competitors to Toyota Highlander
Kia Telluride.

Jeep Grand Cherokee.

Hyundai Palisade.

Chevrolet Traverse.

Honda Passport.

Mazda CX-9.

Honda Pilot.

Hyundai Santa Fe.
How long do the competitors normally last?
Kia Telluride transmission will last up to 100,000 miles on average.

Jeep Grand Cherokee will last up to 200,000 miles on average.

Hyundai Palisade will last up to 250,000 miles on average.

Chevrolet Traverse will last up to 150,000 miles on average.

Honda Passport will last up to 200,000 miles on average.

Mazda CX-9 will last up to 200,000 to 250,000 miles on average.

Honda Pilot will last up to 200,000 miles on average.

Hyundai Santa Fe will last up to 150,000 to 200,000 miles on average.
What is the difference between Toyota Highlander XLE and LE?
Every model of Toyota Highlander comes in 2 Variations, LE and XLE. The major difference between LE and XLE is that XLE is more premium than LE. 
XLE contains a premium audio system with integrated navigation with the app suite, and its leather-trimmed seats offer you more comfort.  
What is the difference between Toyota Highlander XLE and the Limited?
The difference between Highlander XLE and Limited is minimal, and there is a difference in a few features between XLE and Limited. To select the features according to your need, you should know the difference between Highlander XLE and Limited editions. 
Toyota Highlander Limited offers more features than XLE, such as Auto android and Carplay, a 12.3 inches touch screen, a 10-way power adjustable driver seat, and a surround-view parking camera.
If you can manage without these features, you can go for XLE, which saves you a few bucks. 
Is Highlander Good in the snow?
Everyone knows that Toyota is committed to giving its users the best quality, features, and safety. Toyota Highlander is a good SUV with safety features, making it good for all weather conditions and on all terrains. It contains a Star safety system that provides features to stabilize the car in the snow. 
These features include electronic brake distribution and traction control, which let you drive confidently.
Conclusion
Toyota is a well-known brand, making many good models for its user's worth money. It created many quality vehicles which make its users safe and comfortable, and Toyota Highlander is one of them. 
But some of the models mentioned above by Highlander are good to avoid. I wrote this guide to help Highlander users to select the best models. This guide will help me choose the best model of Toyota highlander.